Santa Margherita Ligure | Italy
Fustinoni Collection
Andrea Fustinoni, Managing Director of the Grand Hotel Miramare in Santa Margherita Ligure
What is your first memory related to art? How was your passion born?
The first memories are from my grandparents. My paternal grandfather, who I never met, loved marinas and today in the lobby of our hotel, you can see a large canvas by Pompeo Mariani commissioned by my grandfather in 1912, "Capo d'Ampelio". My maternal grandfather, on the other hand, collected rural landscapes - the walls of his apartment were covered with paintings and he also collected books on the history of art. My passion comes from this exposure in my childhood, which stimulated my curiosity. When, in my twenties, I moved to London, Saturdays were for the disco, but Sundays were dedicated to museums, especially the Tate Britain.
How long have you been collecting?
Since 1997, at first artists from the 1950s, and also design and furniture from the same period.
What is the first artwork that you bought? And the most recent?
The first was a work by Munari which I sold years later and later had the pleasure of seeing in the home of a collector friend. But the first work that I bought with Fabio, that started our collection, was "Vicini di casa", a black Belgian marble sculpture by Ettore Spalletti. The most recent was a photograph from the series "Wonder Beirut" by the duo Joana Hadjithomas and Khalil Joreige.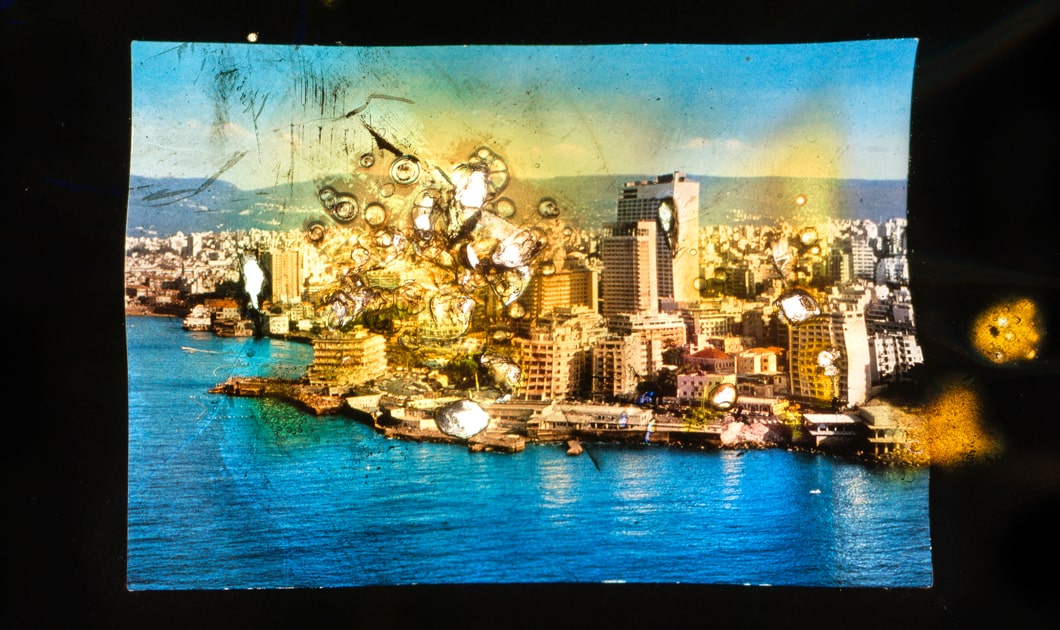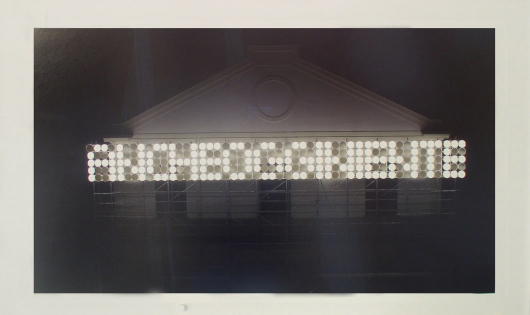 What is the common theme of your collection?
Obviously, if a work enters the collection, it is because of the curiosity that it has stimulated; curiosity that usually arises from the dissonance between how a work appears and what it really wants to communicate. This applies mainly to photography and video, including a photograh called "Tales" by Daniel Gustav Cramer which, at first glance, are naturalistic landscapes, but actually represent events with a strong emotional impact.
Are there any particular expressive means that you are especially interested in?
Photography is broadly represented in the collection, including conceptual works like "100 Photographs that Changed the World" by Lisa Oppenheim, and also works that refer to photography itself, such as "Negatives" by Jason Loebs, a series of readymades consisting of containers of sheets for photographic prints.
Which artists do you feel particularly connected to?
Among the Italian artists, Francesco Gennari, Adrian Paci (Albanian by birth but now a Milanese artist), Sabrina Mezzaqui, Claudia Losi, Salvatore Arancio and Luca De Leva. Among the international artists, Shannon Ebner, Leigh Ledare, Uriel Orlow and Adelita Husni-Bey.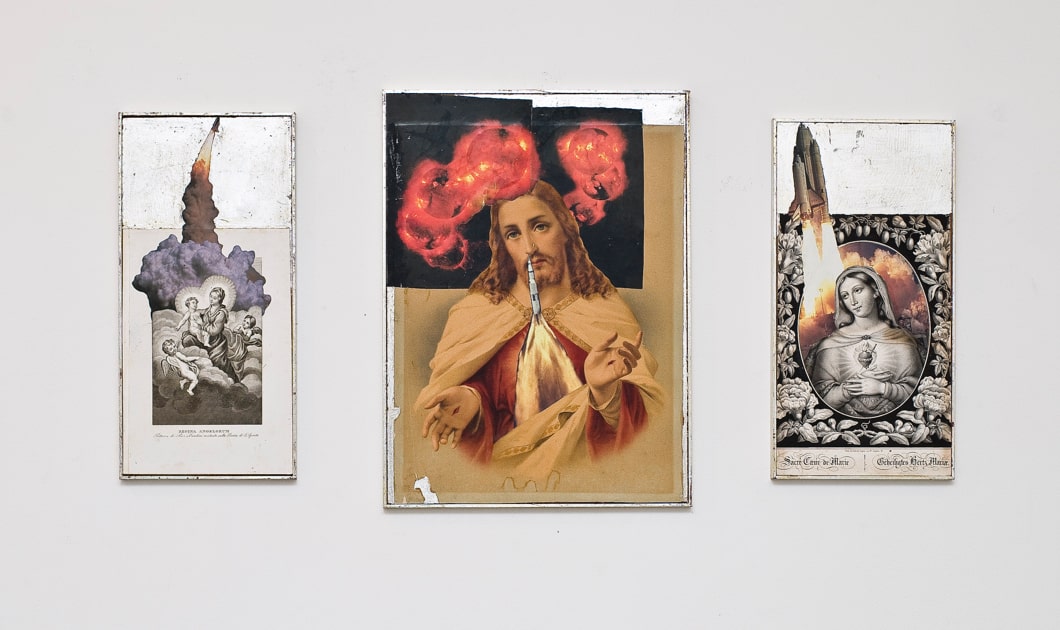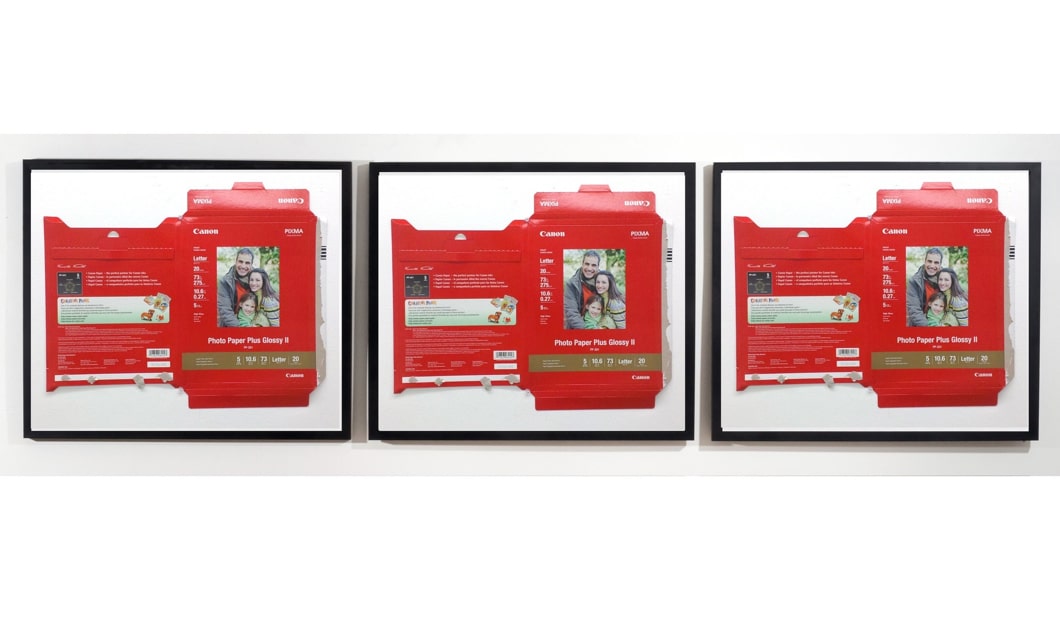 How many artists have stayed at your hotel? Can you tell us some anecdotes about artists who were your guests?
Many artists have come here, especially after the foundation of miramART, an association that promotes the knowledge of contemporary art through conversations, commissioned works, support for artistic projects and small exhibitions. I remember Leigh Ledare, who created "Collector's Commissions (Andrea and Fabio)" during his stay and David Horwitz and his passion for Italian food. For him we made a journey through Ligurian gastronomy, not only at the table but also by visiting takeouts and bakeries. When his luggage did not arrive on his return to Los Angeles, he was happy to have put the mortar to make pesto in his hand luggage, thus preventing it from being lost.
Where does the private collection end and where does the Miramare collection begin?
In reality, there is no precise boundary, because the Miramare collection stems from the need to place works that we no longer have space for at home. Then we began to think about which works could make sense to install in in the hotel. It is a discussion that is still open, involving Fabio D'Amato, my lifelong companion, and Katia Tufano, who for some years has been assisting with our collection and its conservation.
What are your favorite places to discover art? Which cities or locales in particular?
When I visit a city for the first time, the galleries are the first stop. This allows me to discover extraordinary realities and create beautiful friendships. Also noteworthy are the non-profit art spaces and for these London is outstanding. If I were to go anywhere tomorrow I would first fly to Tel Aviv, for its Modern Art Museum, the Jaffa district, and the galleries of the Bauhaus neighborhoods - it makes for a total immersion in contemporary art. But also a recent trip to Albania was full of discoveries and new knowledge, from the ArtHouse founded by Adrian Paci in Scutari to Harabel, an independent space for contemporary art in Tirana, which arose from the passion of the musician Ajola Xoxa and the artist Driant Zeneli.
Who is an artist from the past you would invite to dinner?
Morandi, fantastic, with his pictorial essentiality he reveals a world. I've always loved him. A shy character who was attentive to what was happening around him.