03/10/2020 | Maria Adelaide Marchesoni
An architect who collects art
Massimo Adario, together with Dimitri Borri, collects works of art that concern space, light and materials.
Massimo Adario, an architect, art history scholar and contemporary art lover lives in Rome, but often retreats to his home in Venice, near Campo Santa Maria Formosa. He shares his passion for art with Dimitri Borri in a constant dialogue. They make most of their art purchases together.
When and why did you start collecting?
It happened a bit by chance. Dimitri and I have close friends who are in the art world and through them we discovered the world of art beyond exhibitions and museums, and found a world of galleries, private collections, and curatorial projects which have less insitutional involvement and are more personal. At that point we began to buy small works of art without any planning. Now we try to create links between the works in the collection and new purchases, with the intention of establishing a relationship with the space in which the work is placed.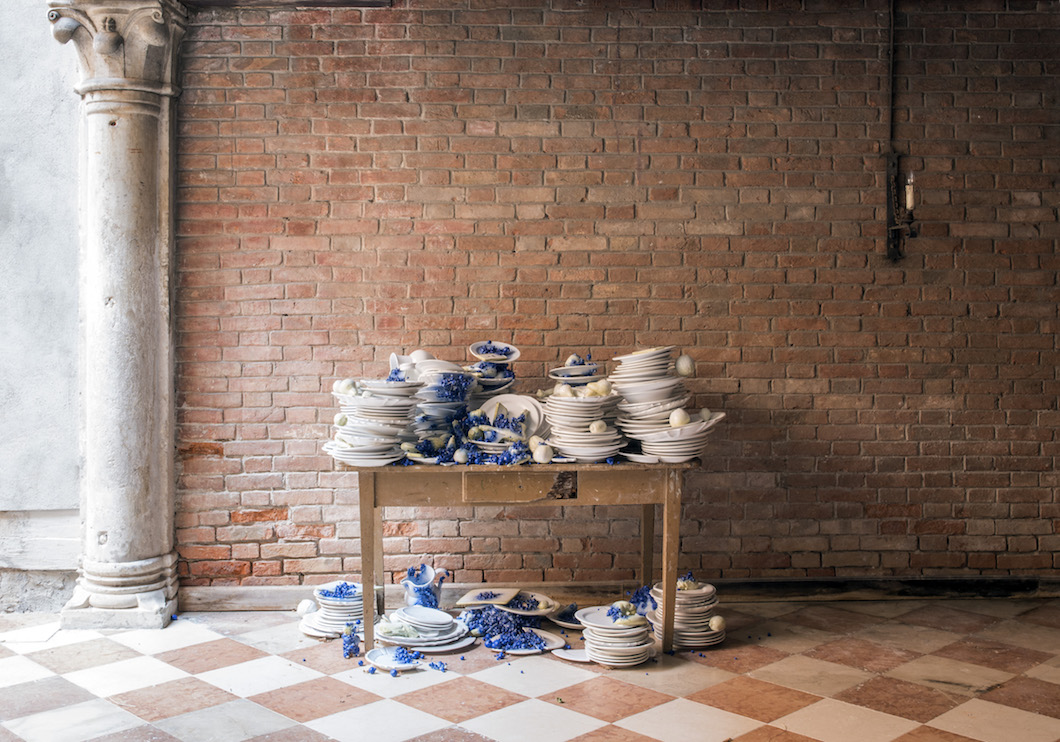 What is the focus of your collection?
The collection is definitely a work in progress, and the focus is shaping up with each new purchase. In the beginning we didn't consider the issue and we didn't have a specific idea, but now we try to choose not only based on emotional reactions but also other criteria. And over time the collection has become more considered, and we concentrate on trying to create a common thread between the works, based more on the idea than on formal aspects. Fundamental for us, however, is the work in relation to the space where it is placed. As an architect, I cannot disregard the relationship with space, light and the materials of the work.
What is the artistic language you are most passionate about?
Undoubtedly traditional languages, painting, sculpture and drawing. Dimitri and I have never considered videos, nor works that could not be seen and touched, because our interest is in the materiality of the work.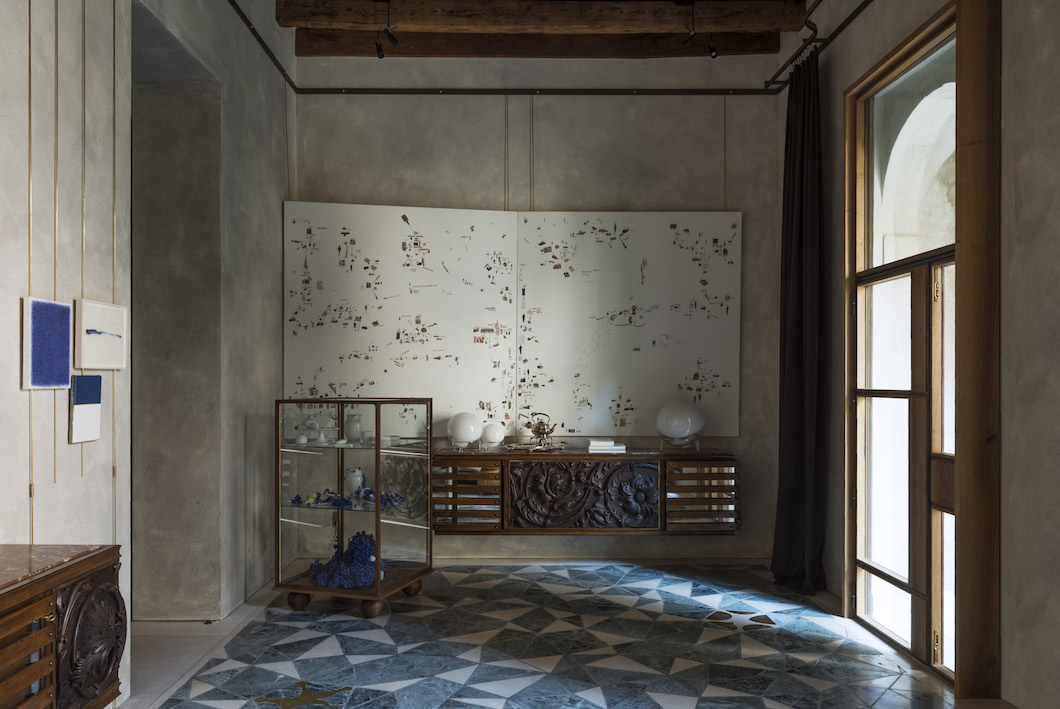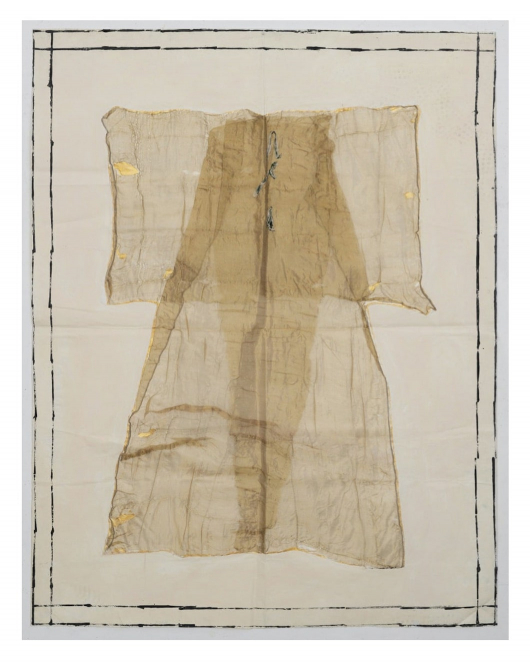 What does "collecting" mean to you?
It is certainly a path, which we have only just begun, that has more and more to do with my work. To relate with a work and also to an artist opens up new possibilities. The creative process of an artist is rarely linear and predictable, and this range of possibilities, has stimulated my work a lot. It can also have several meanings at the same time, from the simple desire for possession to the possibility of triggering a process of collaboration with an artist for a specific site-specific project.
Can you give an example?
In 2019, after a series of meetings with the artist Andrea Sala, we started work on a project called "The Good Life", with the intention of investigating a field of common interest, that is, the space not only conceived as a physical entity, but also as a place of interaction with man; a complex of body, spirit and social attitudes. he artists Salvatore Arancio and Carlo Gabriele Tribbioli and Schiavo Zoppelli Gallery in Milan are also collaborating in the project.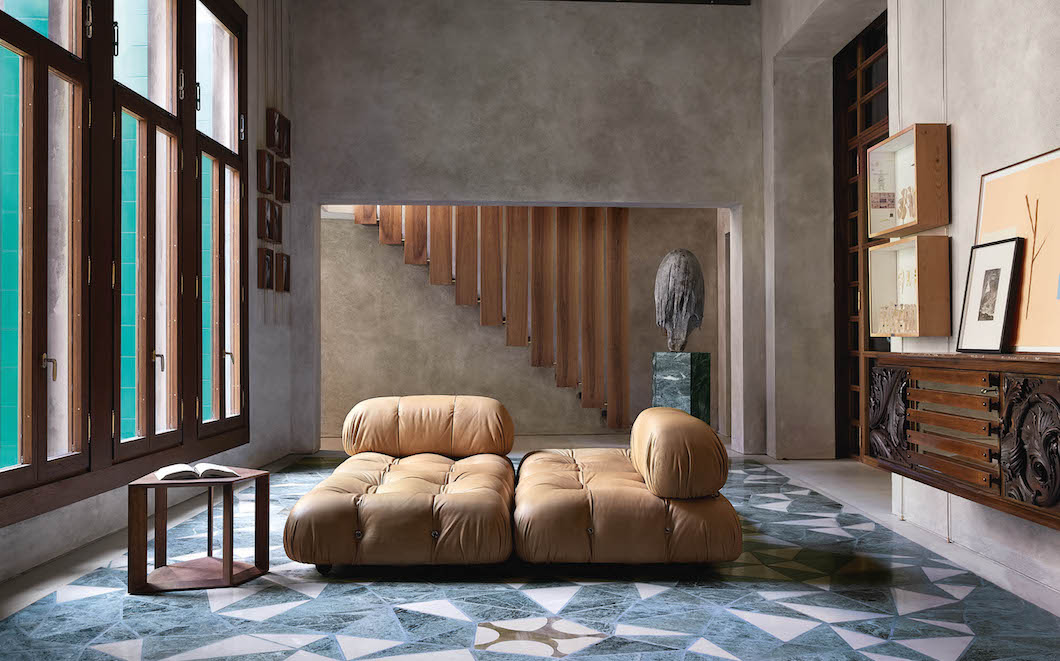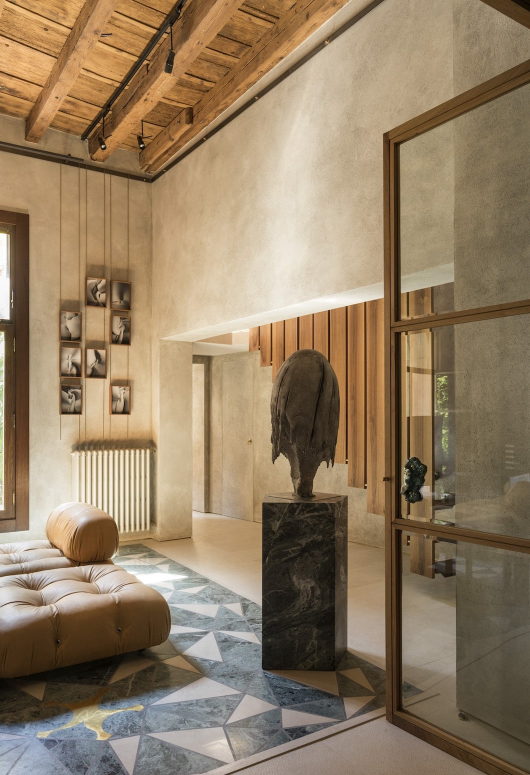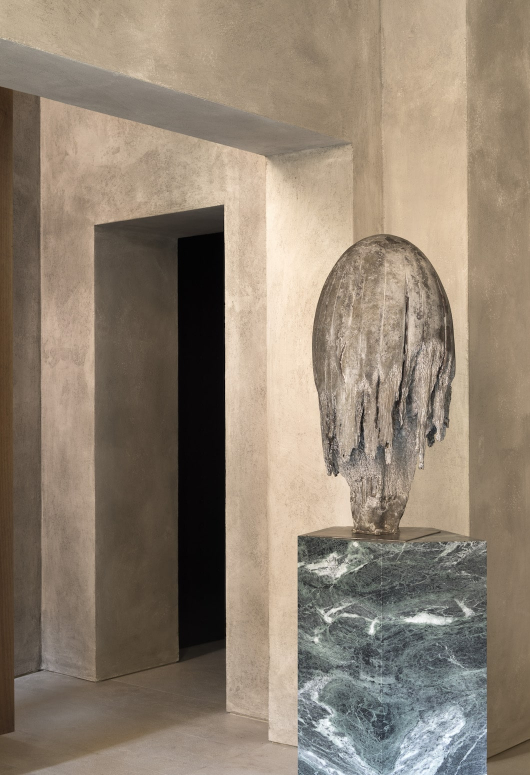 What impresses you in an artwork?
It depends a lot on the situation, at the moment. It can be several things, but for me there is no predominant aspect. It can be a work in the career of an artist, its meaning, as well as its formal aspect. We prefer to collect works that have not been produced at a specific time, but in a wider and more indefinite time frame, which have formal or conceptual connections. The works have to express a very strong conceptual and formal aspect that also coexists in a balanced way in the work.
An impulsive purchase
Lots.... maybe too many!!!!
A considered purchase
The diptych by Gianfranco Baruchello.
A missed purchase, and for what reason
A felt by Agnetti. Unfortunately the cost was excessive for our budget.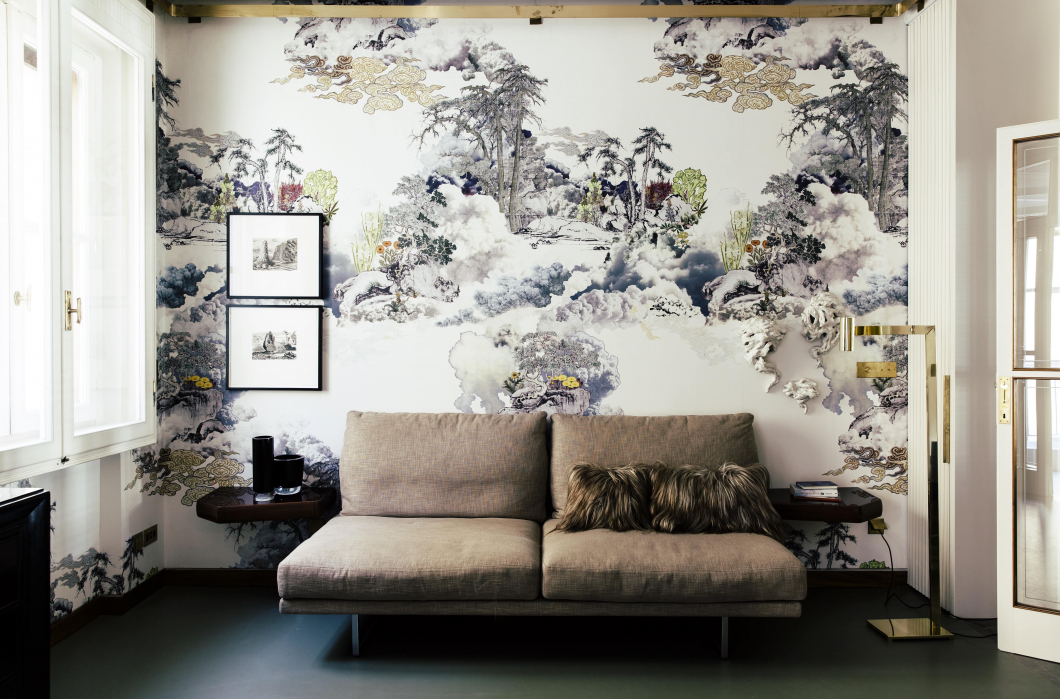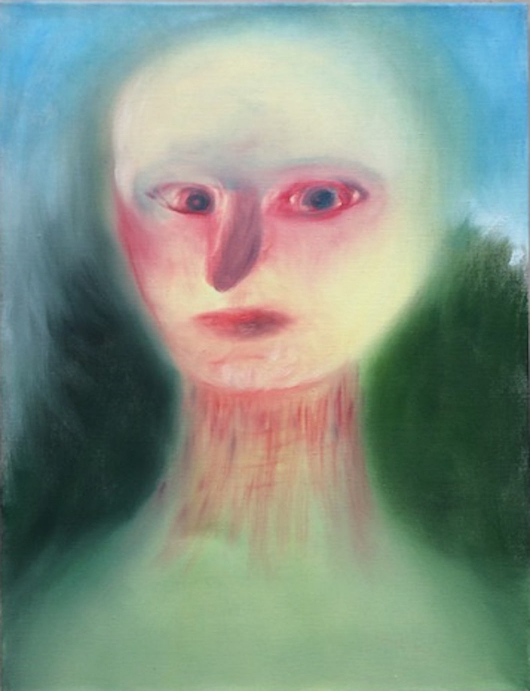 Do you like to meet artists? Can there be a relationship with the artist beyond the possession of the work of art?
At first I avoided it. I was embarrassed about it, and I couldn't create a dialogue. With time this attitude has definitely changed and I find the fact that I know them is more important.
Can you tell us any anecdotes about the protagonists that you have met in the art world?
Probably when I met Baruchello in a lift in the Maxxi. We had just purchased the diptych and I told him. He was very intrigued, but I only managed to babble a few stupid phrases...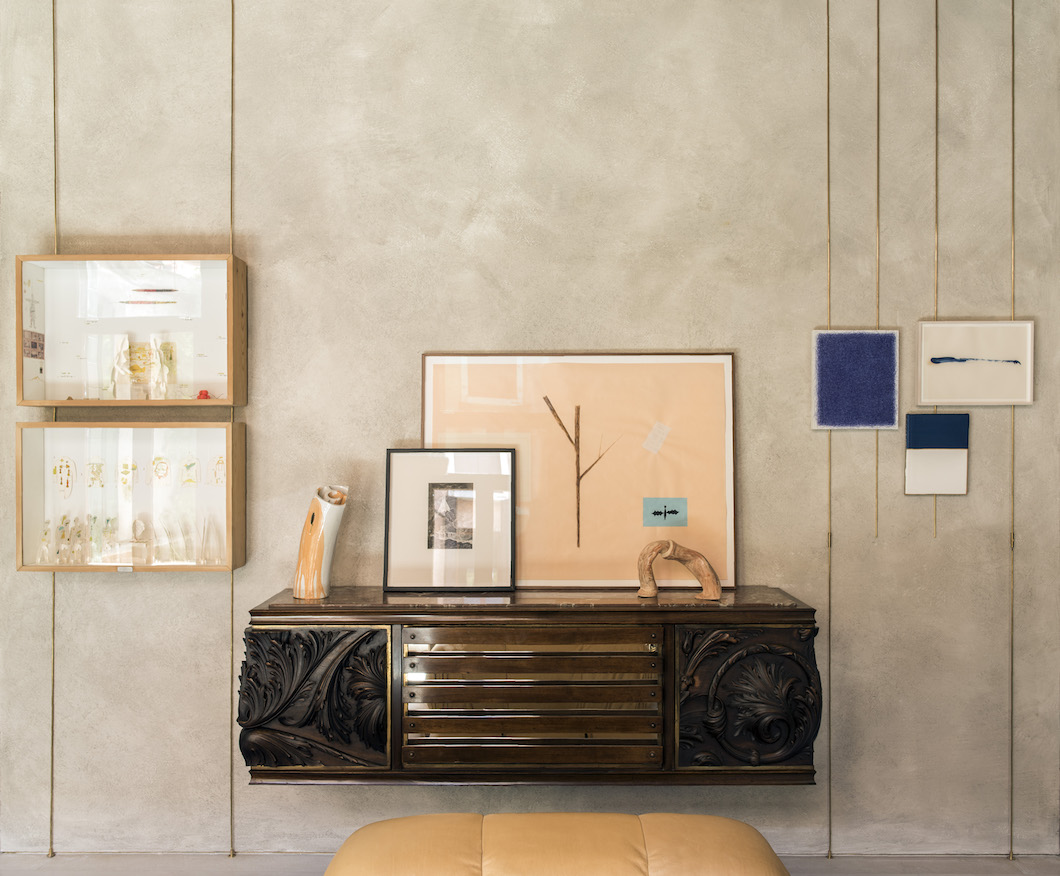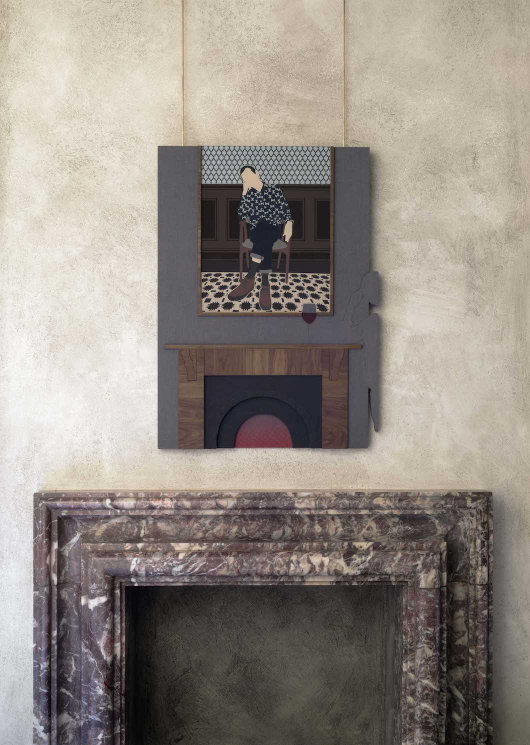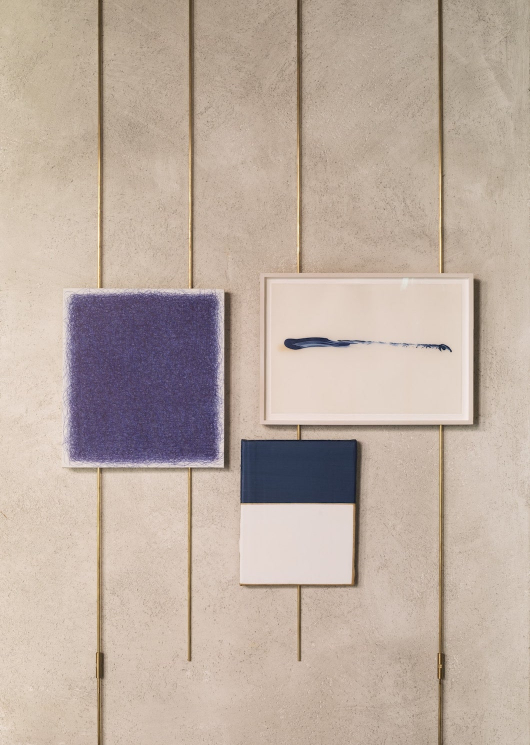 How did you react during the lockdown? Did art help you through the difficult moment or there was a pause?
There was a definite withdrawal. Not being able to see a work live is definitely a limitation.
Pros and cons of art lending and social networks?
These are two things I'm so far away from at the moment, I couldn't give an answer.