16/02/2021 | Maria Adelaide Marchesoni
Art in Hong Kong: four asian female collectors reveal themselves
In a space where art coexists with the proposals of a Michelin-starred chef, an exhibition bringing together the work on loan from four female collectors
Duddell's is neither a museum nor a gallery, but a space where art is the protagonist and coexists with the proposals of a starred chef (one Michelin star). Founded by Yenn Wong, the mind behind the JIA Group, a group active in the hospitality industry, it is located in the heart of Central, not far from the art galleries on Sheung Wan and Hollywood Road. As you walk in, you feel like you're being welcomed into the home of a collector; the architecture and interior design are the creation of London-based interior designer Ilse Crawford. Art is on the menu year-round with a program featuring exhibitions by international artists, many of them created with works borrowed from private collections. The upcoming exhibition, Curve of Buoyancy, curated by Zoie Yung, also brings together the work of four female collectors, sixteen works in all, offering a glimpse of the wide range of objects, mediums, and styles collected by female patrons over the years, a testament to their unwavering passion for experimentation in art collecting.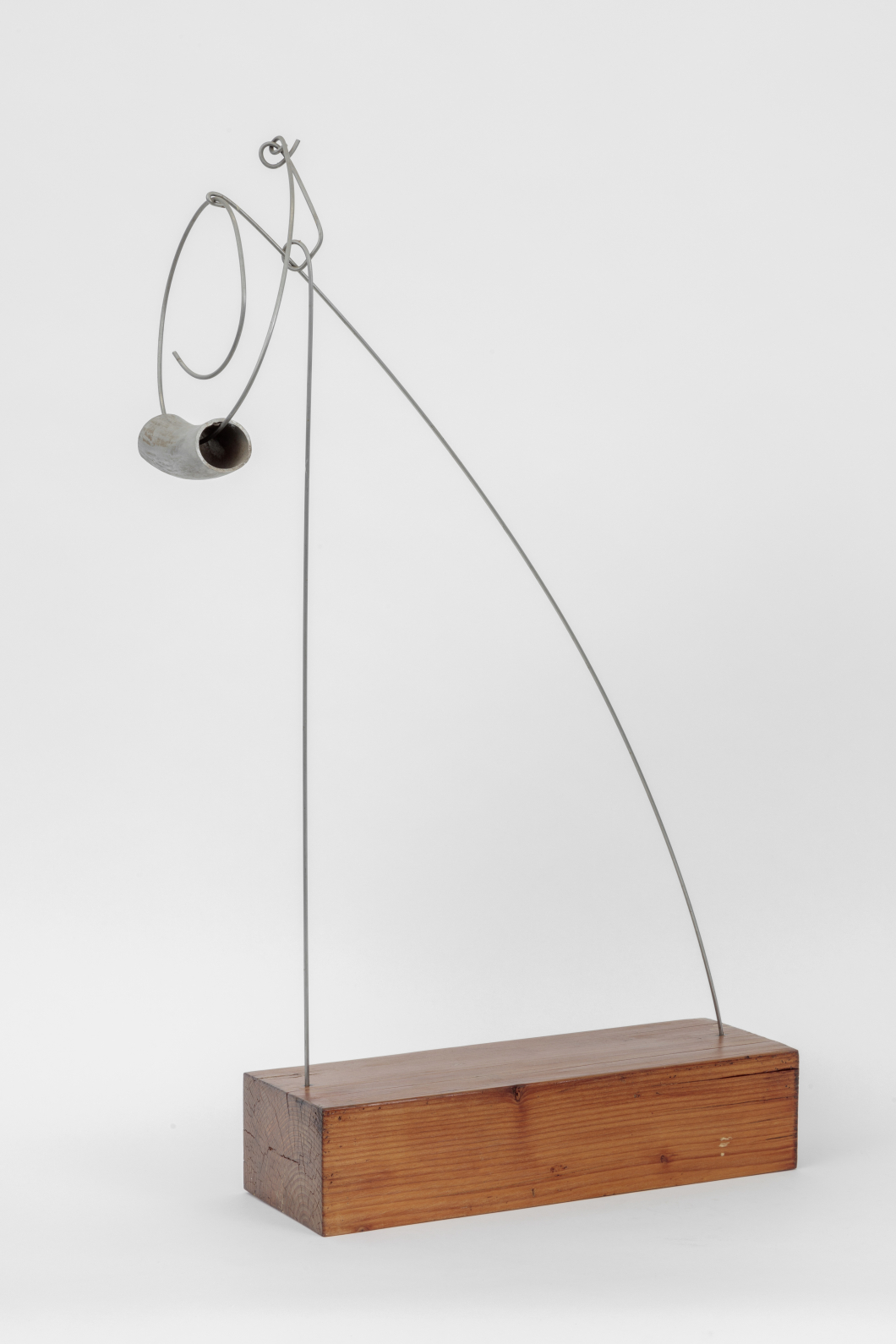 The title takes inspiration from the abstract sculptor Wendell Dayton's work For Calder (1975), a lightweight steel sculpture that appears as agile and light as a ballerina's instep. Curve of Buoyancy is a timeless visual motif, the curve has been prevalent in both historical and contemporary times - from Paleolithic Venus figurines, ribbed vaults of Gothic churches to athleisure fashion designs-giving rise to various possible rigid and flexible forms while retaining its practicality for our survival. The renewed significance of the curve in part alludes to a non-linear discourse and exploration of the shifts in contemporary society, human conditions, and identity, which fittingly resonates with the challenging times wrought by the ongoing pandemic.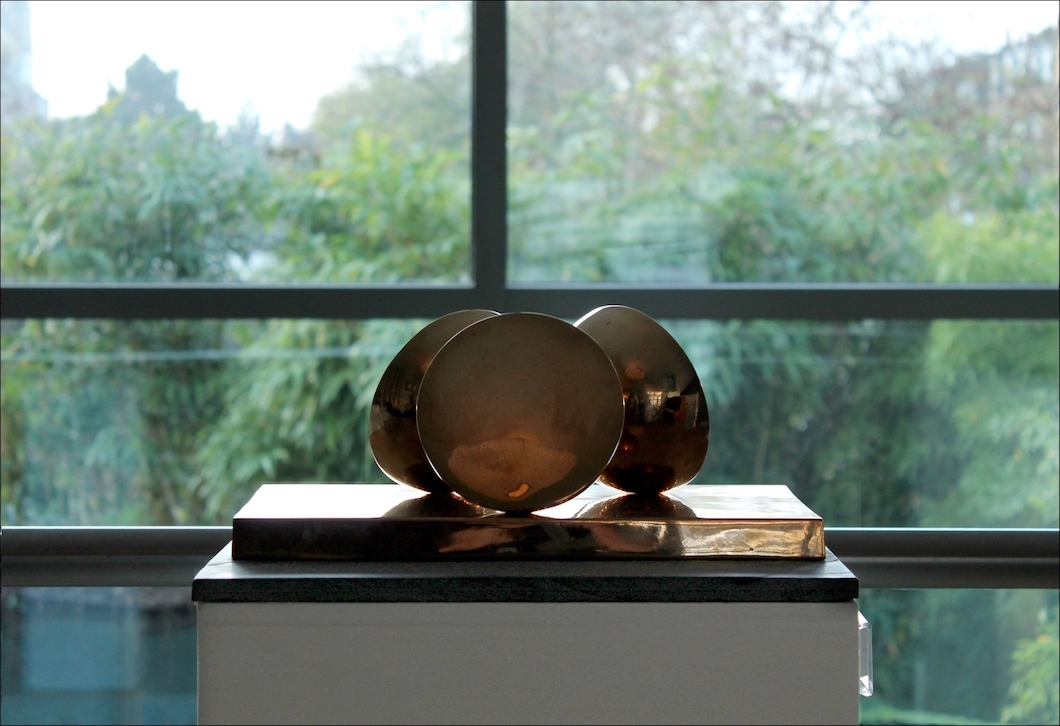 But who are the four female collectors? Let's start with the collector who doesn't want to appear and introduces herself with a phrase ("Would Art History be Rewritten if Andy Warhol were a Woman?") featuring works by Phyllida Barlow, Annie Kevans, Barbara Hepworth, Annie Morris and Alex Prager. Annie Kevans' Drag series, in which the artist portrays iconic male artists in female clothing. By Barbara Hepworth, Three Hemispheres (1967) a rare bronze sculpture composed of a pierced, hollow and one flat hemisphere that evokes the formal purity and simple geometric forms from 1930s abstraction. Another highlight from this collection is Rachel Kneebone's porcelain Untitled (2005), which explores metamorphosis, beginnings and the endings, and the creative process by which one entity becomes another.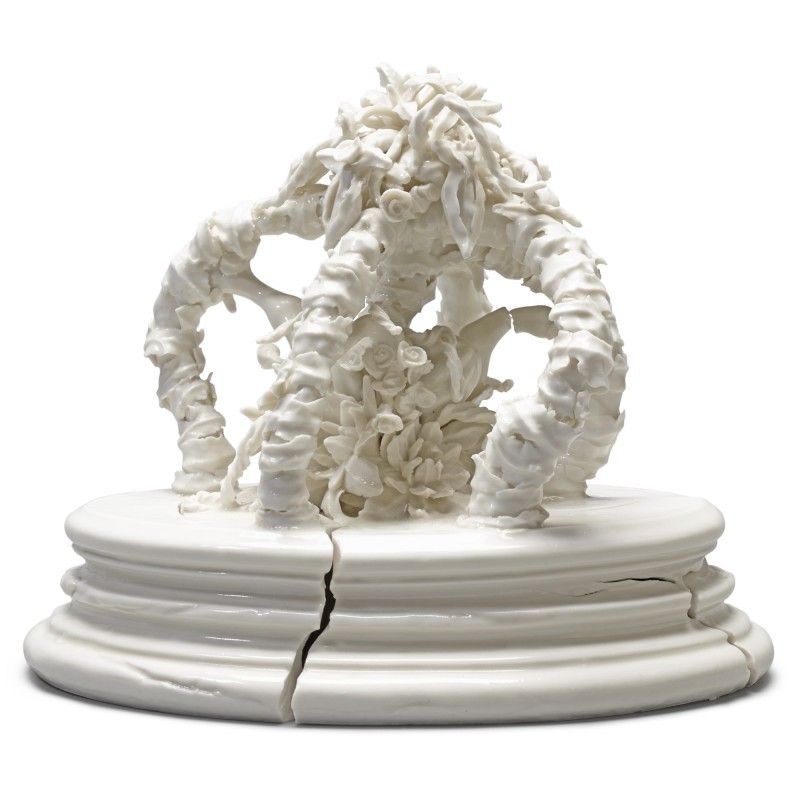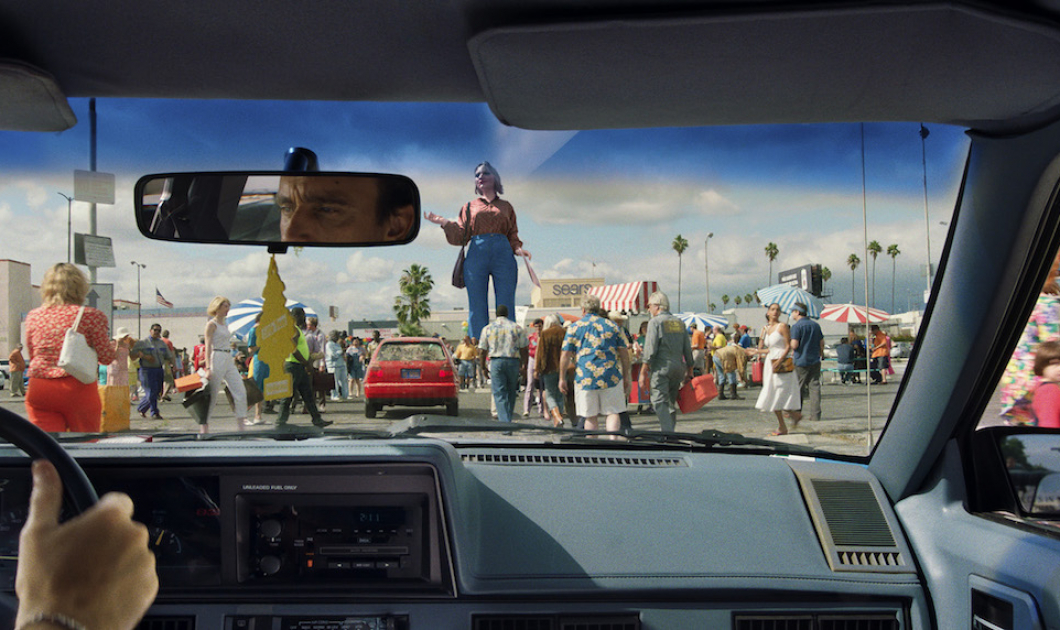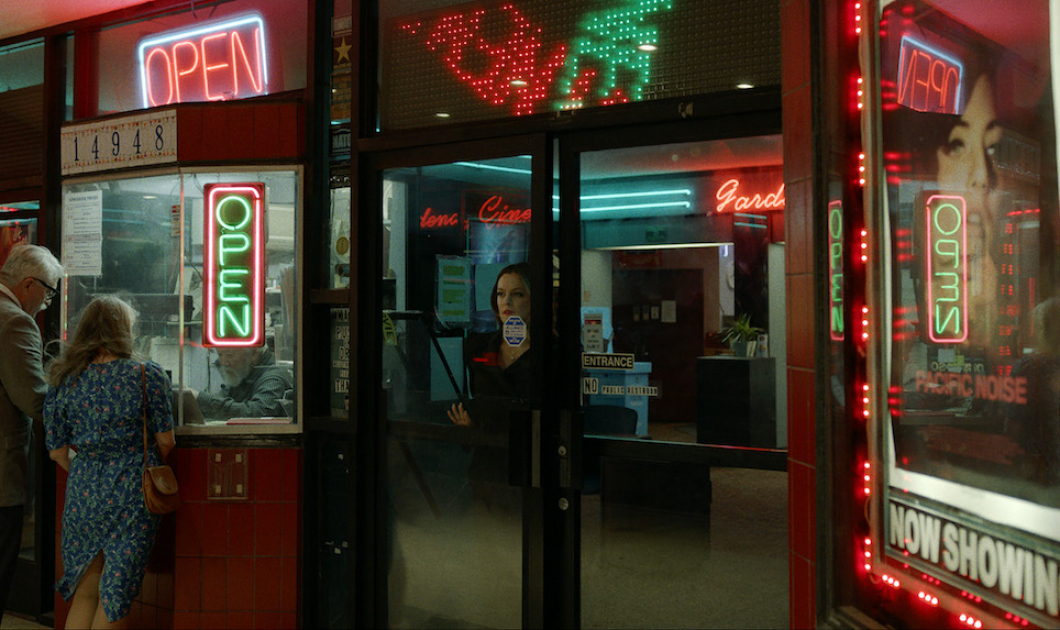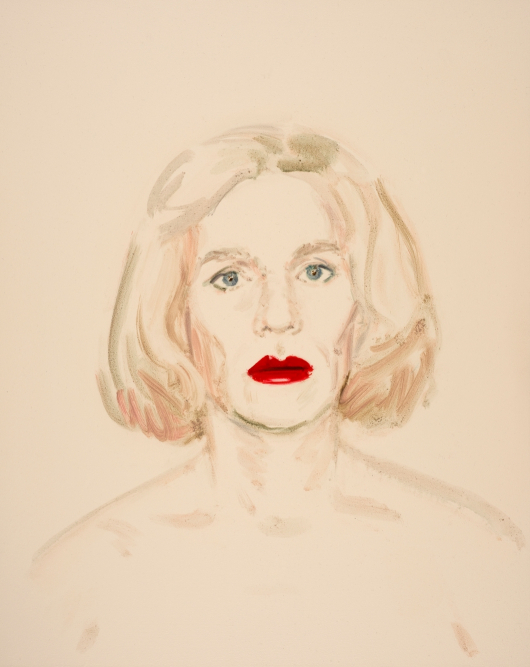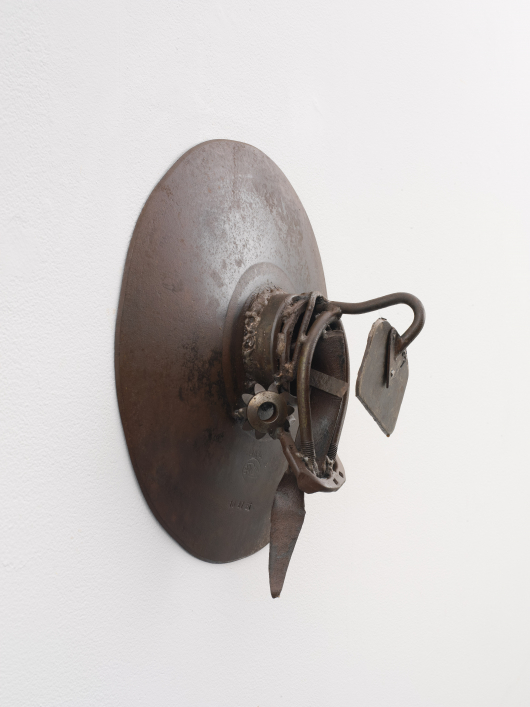 Karen Levy, co-founder of dslcollectioncollection of contemporary Chinese art - about 350 objects -including major works by 200 Chinese artists created in 2005 by Sylvain and Dominique Levy, has loaned two works by Guan Xiao and Ma Qiusha. In Ma's video artwork, All my sharpness comes from your hardness (2011), the artist's white ice skates grinds forcefully against the asphalt of the street. The naive and childlike subject matter, juxtaposed with the excruciating soundscape, engenders, generates a powerful coalescence of beauty and discomfort, which can be interpreted as the artist's personal development within her family. Guan Xiao's video work, Hidden Track (2015), characterizes the artist's examination of how our experience of browsing the Internet has shaped visions of our inner and outer worlds. The two-video works on show from the dslcollection mix visual and auditory experiences, in a juxtaposition of permanence and ephemerality that is essential in shaping our contemporary identities.

From the collection of Li Lin, founder of JNBY Group, you will see works by Melvin Edwards, Alicja Kwade, Zhang Enli, as well as the centerpiece by Wendell Dayton that gives the exhibition the title to demonstrate her affinity for lightness and minimalism. As a corollary to Alicja Kwade's ongoing exploration of the objectivity of time and space, her work on paper, 24 Hours (2015) exudes a sense of calmness, sharpness, and simplicity. Melvin Edwards' welded steel sculpture Beykat (2004) touches on themes of racism, violence, labor, and his African American heritage through industrial elements.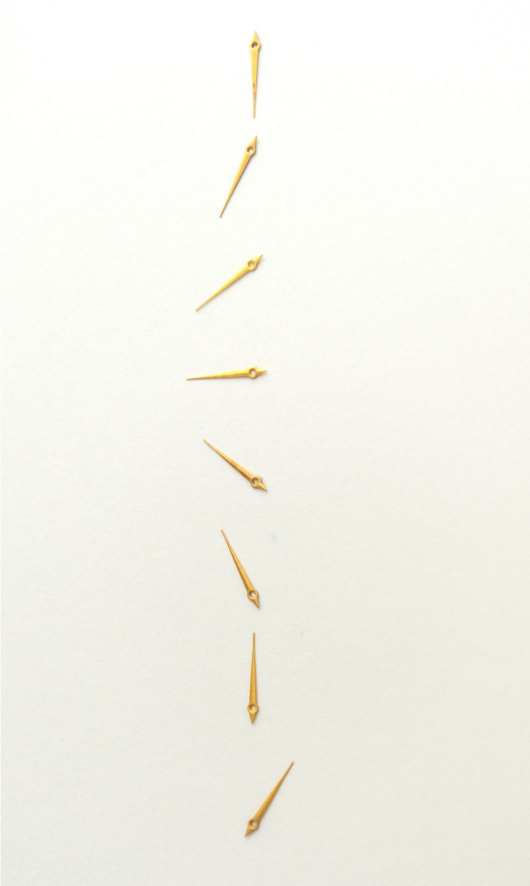 Mimi Brown, founder of Spring Workshop in Hong Kong, has loaned works by Kiki Smith, Ming Wong, Wu Tsang & Boychild, and Cui Jie. Ming Wong's work Astro Girl II (2014), the artist himself plays a multiplicity of characters in a plotline to reconsider the existing notions of performance, gender, and difference. Cui Jie inspired by the rapid phenomenon of urbanization in China makes a re-examination of spaces that can be traced back to his earlier series Ground Invading Figures (2012-15), paintings of stock media images that accentuate the negative space between human figures.