11/08/2020 | Maria Adelaide Machesoni
Fondazione Dalle Nogare
In Bolzano art collector Antonio Dalle Nogare has opened his collection to the public in a contemporary building excavated in the stone
Antonio Dalle Nogare approached contemporary art in his early twenties. Until the age of 18 his real passion was to play tennis, to which he dedicated several years of his life with one dream: to play as a professional. When his dream was broken, he took another direction. In the beginning art became an opportunity to get away from everyday stress. His time off was dedicated to visiting exhibitions, studying catalogues and meeting artists, a way to continue to dream and broaden his horizons. Today contemporary art has become an essential part of his life.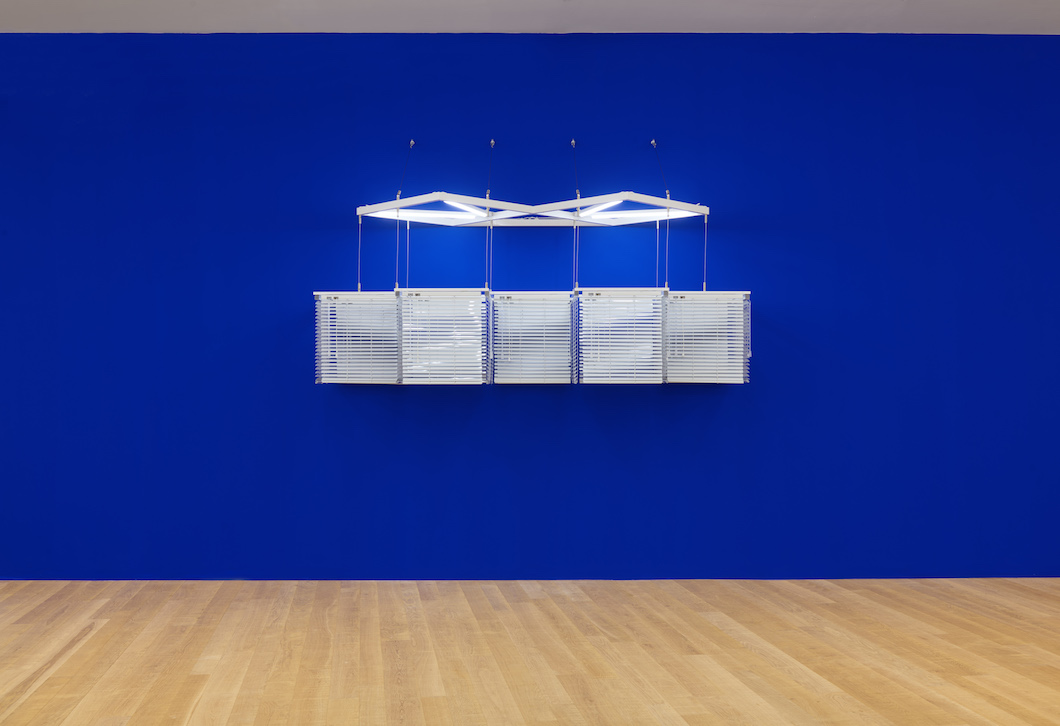 Antonio Dalle Nogare's private collection began in the mid-eighties. It originated with his passion for conceptual and minimal art of the '60s and '70s, and also with for works by the masters of the second half of the twentieth century. Carl Andre, Günther Förg, On Kawara, Martin Kippenberger, Joseph Kosuth, Richard Long, Piero Manzoni, Olivier Mosset, Blinky Palermo, Richard Long, James Turrell among others
There are also the protagonists of Arte Povera, including Giovanni Anselmo, Luciano Fabro, Jannis Kounellis, Giuseppe Penone.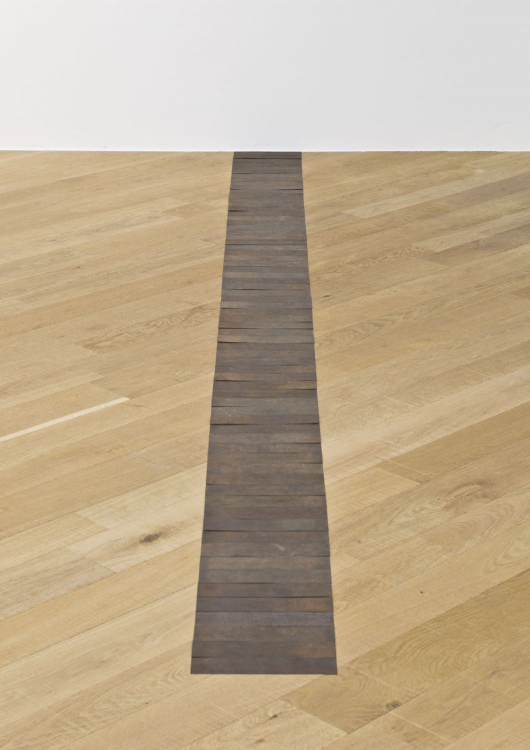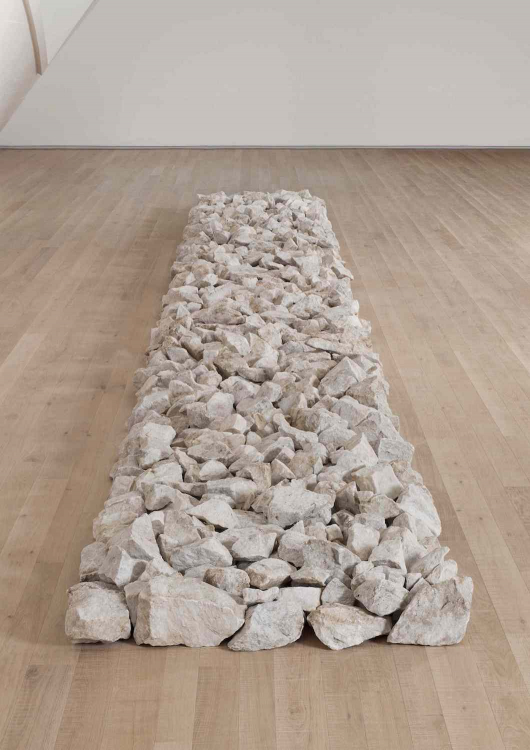 Later the passion became a desire to share. Antonio Dalle Nogare decided to build a place where he could host the works of his collection, exhibit and share them. In 2018 the Antonio Dalle Nogare Foundation was established to promote contemporary art, to read the evolution of society, to promote a dialogue between art, architecture, innovation and artistic research and to bring Contemporary art to a wider audience.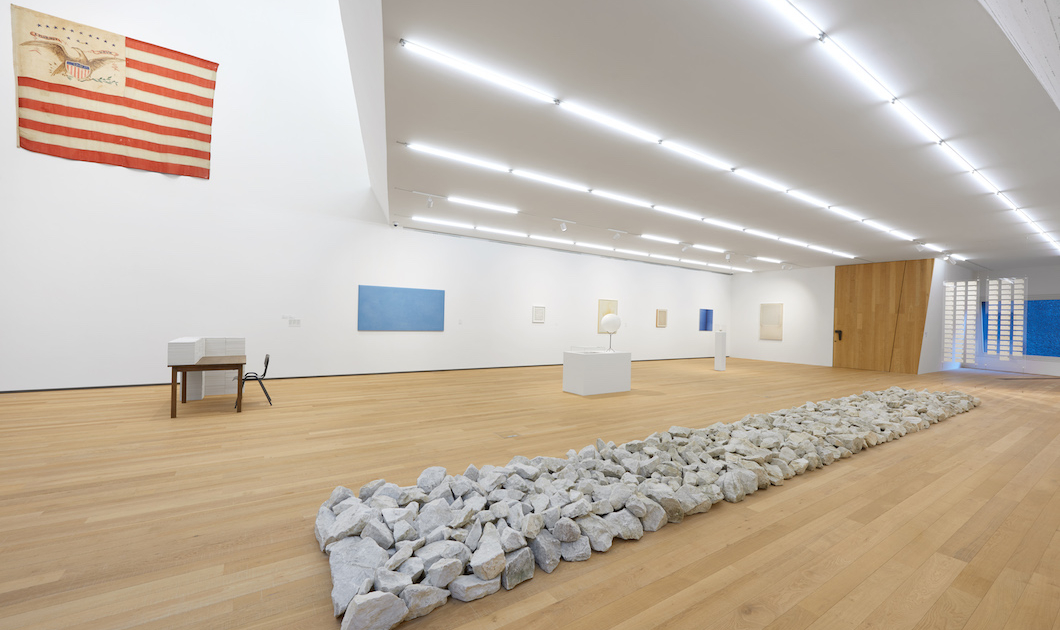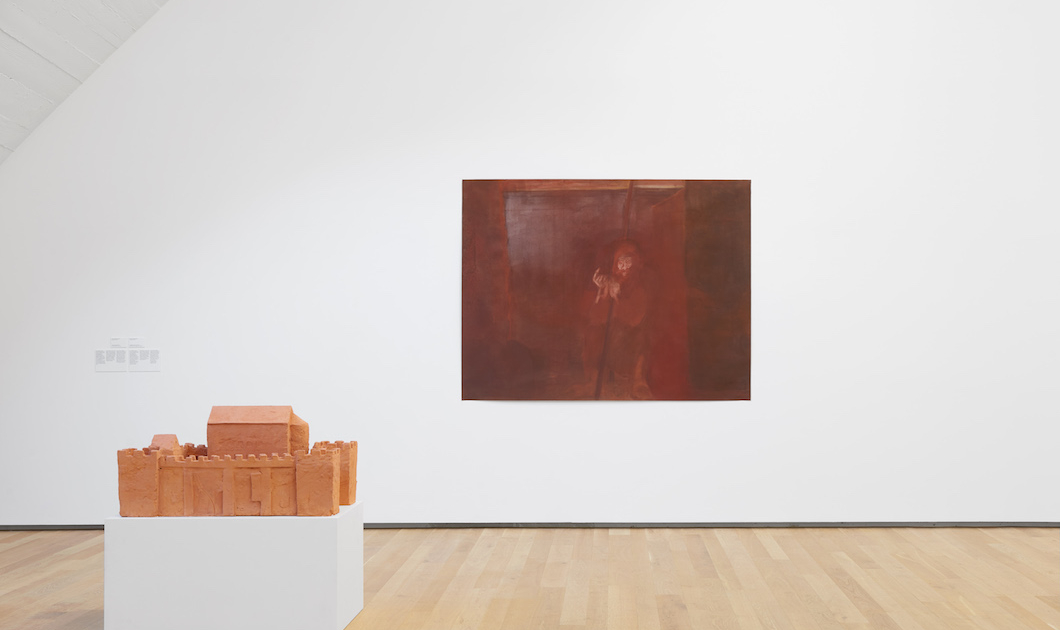 The building in Via Rafenstein enccompasses the exhibition space, the library, the offices and the private area in 1200 square meters. The contemporary and refined structures and forms seem to spring from the primordial rocks behind it. Glass, natural wood and above all porphyry - the primary material used - excavated on site and regenerated to new life - form an evocative interaction and fusion between architecture, nature, art and environmental appeal.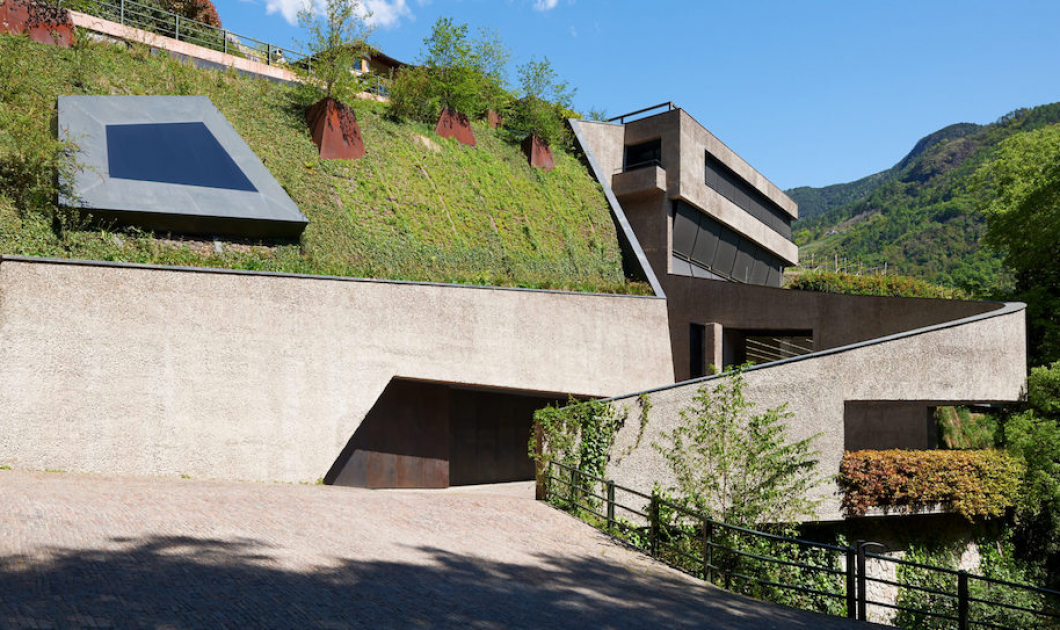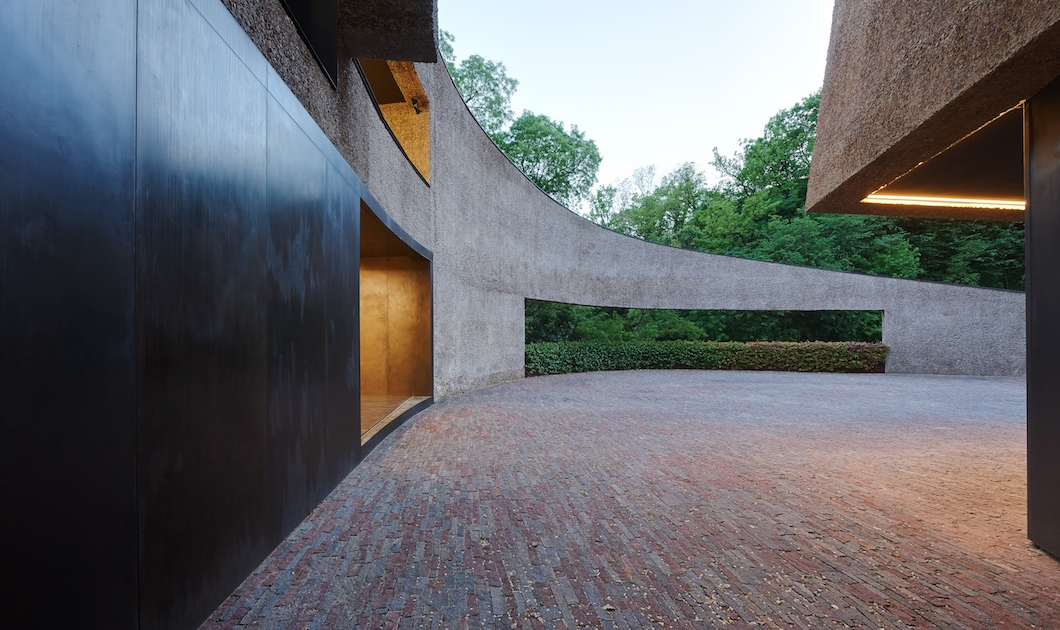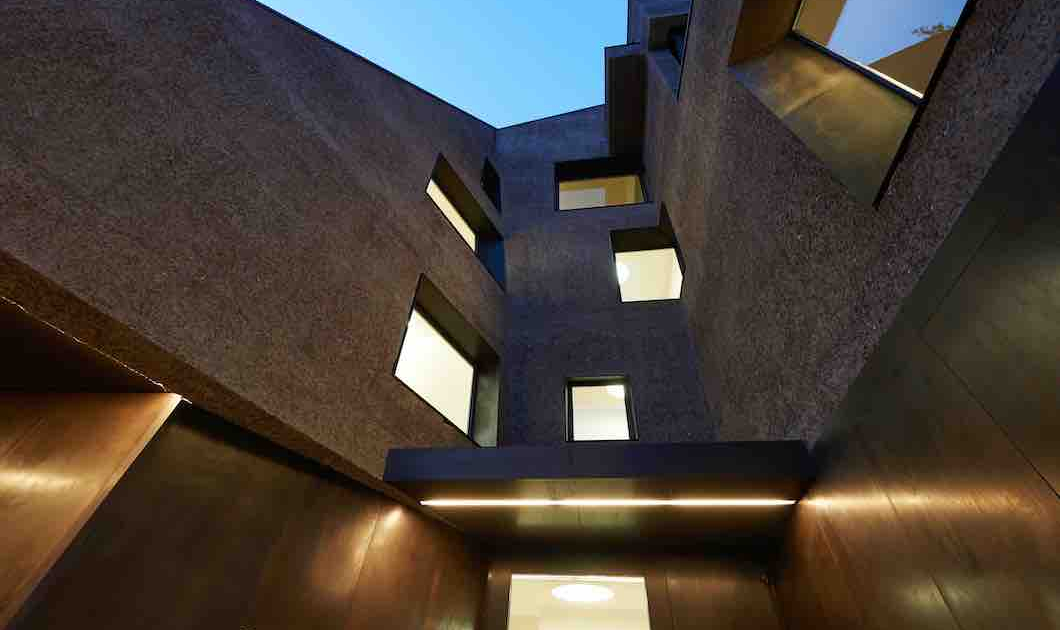 Several artists were invited for residencies to interact with the site, take inspiration, exchange ideas and formulate projects that culminate in the creation of site-specific artworks.
These included two installations by American artists, Dan Graham and Robert Barry. Dan Graham's work consists of a reflective glass and stainless steel pavilion located in the Foundation's garden. Because of its reflective characteristics, the work continuously changes according to the visitor's path, the light conditions and the surrounding nature.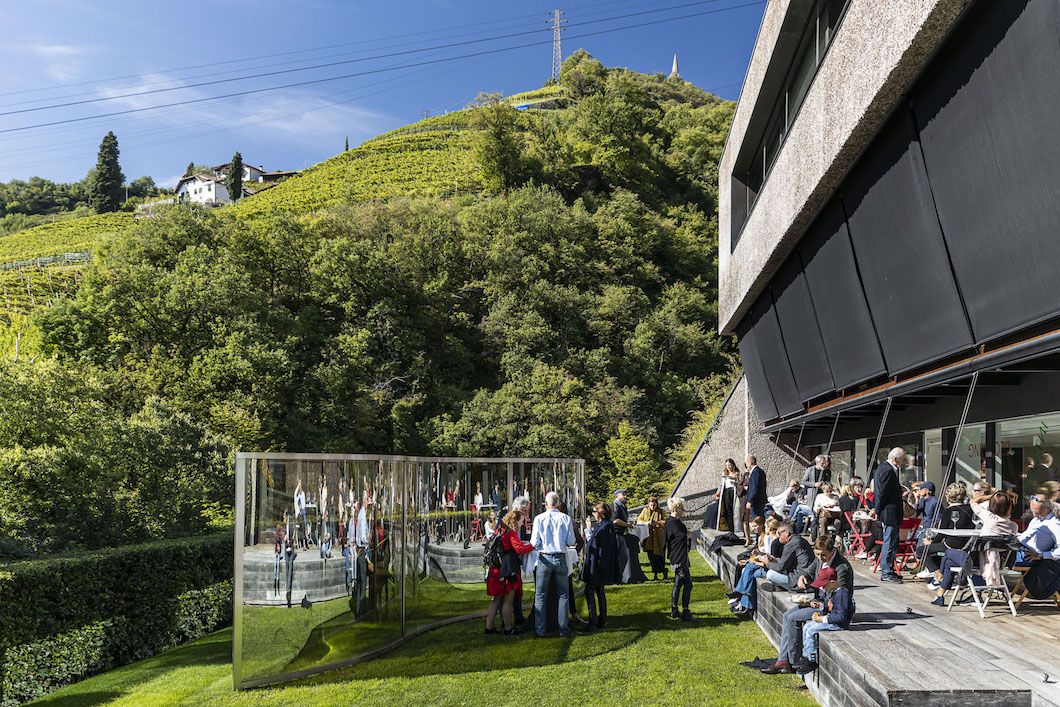 Robert Barry has created the installation "Beyond, Instead, Possible..." a work for the stained glass windows of the library. It is the result of a direct encounter between Antonio Dalle Nogare and Robert Barry and is particularly influenced by the natural environment surrounding the building. Light and nature change the work from hour to hour so it is in continuous evolution.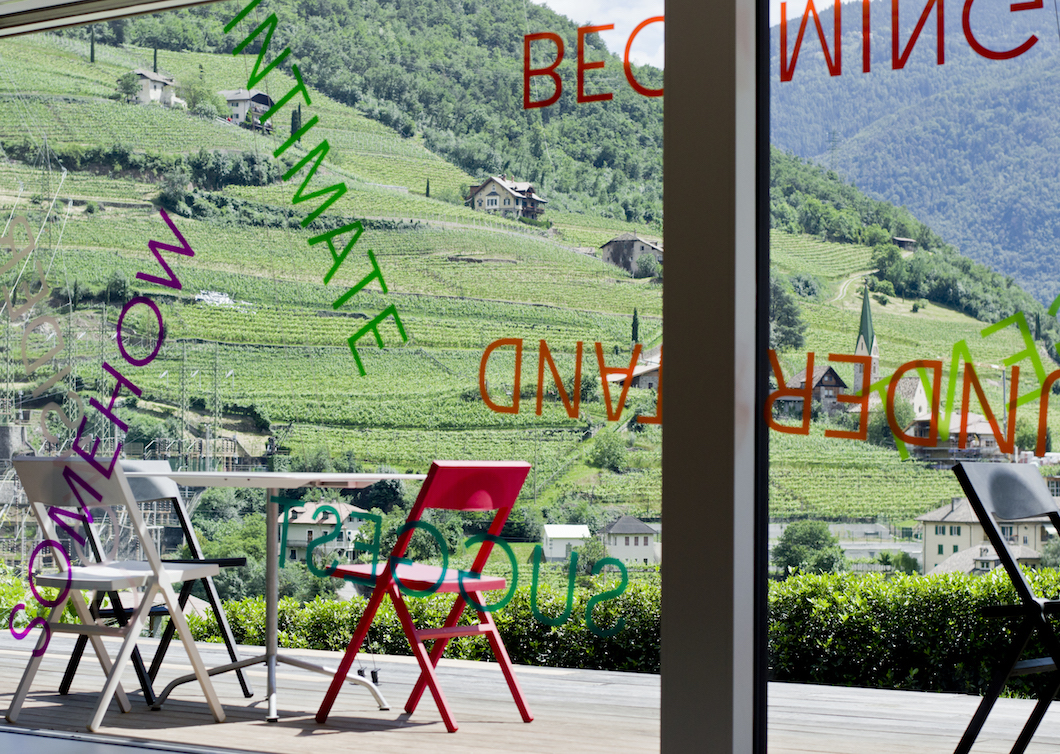 The Foundation's exhibition format covers everything from exhibitions of emerging international artists who are invited to create new works that interface with the territory to major exhibitions curated by Vincenzo De Bellis, curator at Walker Art Center in Minneapolis, to those created in collaboration with local institutions such as Museion, Ar/Ge Kunst, and Kunst Merano Arte.
On 15 August, Up The Heavies, a solo show by German artist Peter Wächtler, ended. The title, refers to Lifting weights, andthe exhibition plays with the idea of opposites: speed and slowness, heaviness and lightness, abstraction and figuration, greatness and smallness, narration and representation, specificity and generalisation.
The next exhibition, from 12 September to 6 June 2021, is Time Out, a solo show dedicated to the American artist Robert Breer (Detroit, Michigan, USA, 1926 - Tucson, Arizona, USA, 2011), With a selection of more than 60 works it retraces the career of the artist, a pioneer in animation techniques, one of the founders of the American avant-garde and one of the most innovative experimental film makers. Starting from his painting practice and continuing through filmmaking, the exhibition includes a large selection of drawing and sculpture and brings together for the first time in Italy a wide selection of paintings, experimental films and sculptures made by the artist from the early 1950s until 2011, the year of his death.