23/03/2020 | Maria Adelaide Marchesoni
Magazzino Italian Art
Nancy Olnick and Giorgio Spanu support Italian art in the USA
Nancy Olnick and Giorgio Spanu are the founders of Magazzino Italian Art, a "not for profit" foundation and museum located in Cold Spring, NY about 60 miles north of New York City. Magazzino Italian Art, under the direction of Vittorio Calabrese and a team of twenty-five is dedicated to advancing scholarship and public appreciation of Postwar and Contemporary Italian Art in the United States. The collection spans from the mid 1950s to present day. The 20,000 square-foot museum, designed by Spanish architect Miguel Quismondo, opened its doors in June 2017.
The Olnick Spanu Collection includes not only Postwar and Contemporary Italian Art but also Italian ceramics, photography, jewelry by artists, modern art, Murano glass and Pop Art, totaling 3,500 artworks selected over the course of three decades. The Collection includes works by Alberto Burri, Enrico Castellani, Lucio Fontana, Amedeo Modigliani and Fausto Melotti as well as major Arte Povera artists such as Giovanni Anselmo, Alighiero Boetti, Pier Paolo Calzolari, Luciano Fabro, Jannis Kounellis, Giulio Paolini, Pino Pascali, Giuseppe Penone, Emilio Prini, Milchelangelo Pistoletto, Mario Merz, Marisa Merz and Gilberto Zorio. The core of the Arte Povera artworks was at one time in the collection of Margherita Stein, founder of the reknowned Christian Stein Gallery.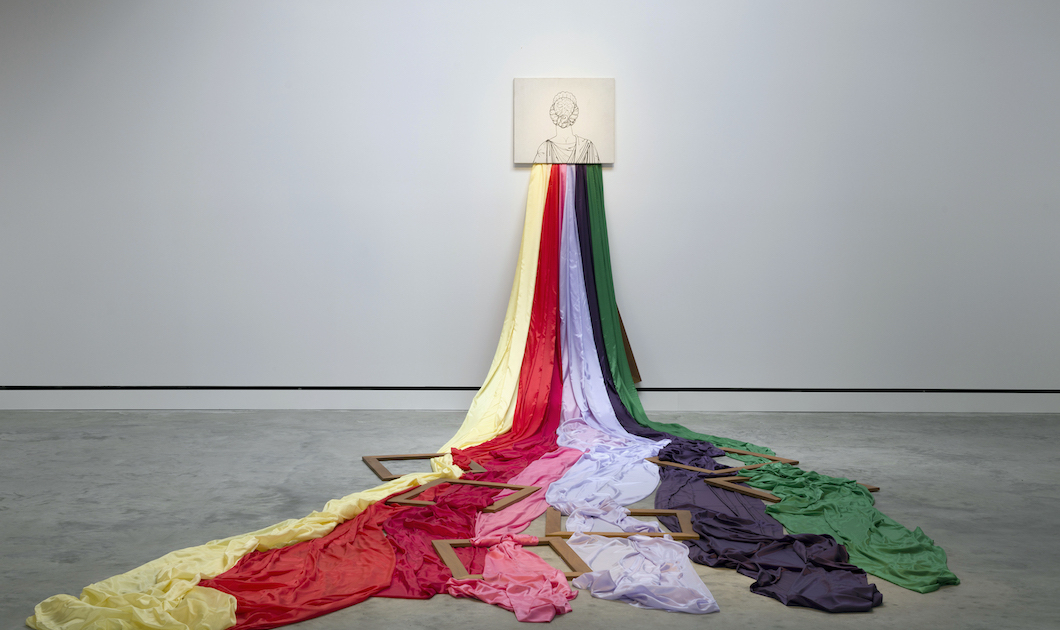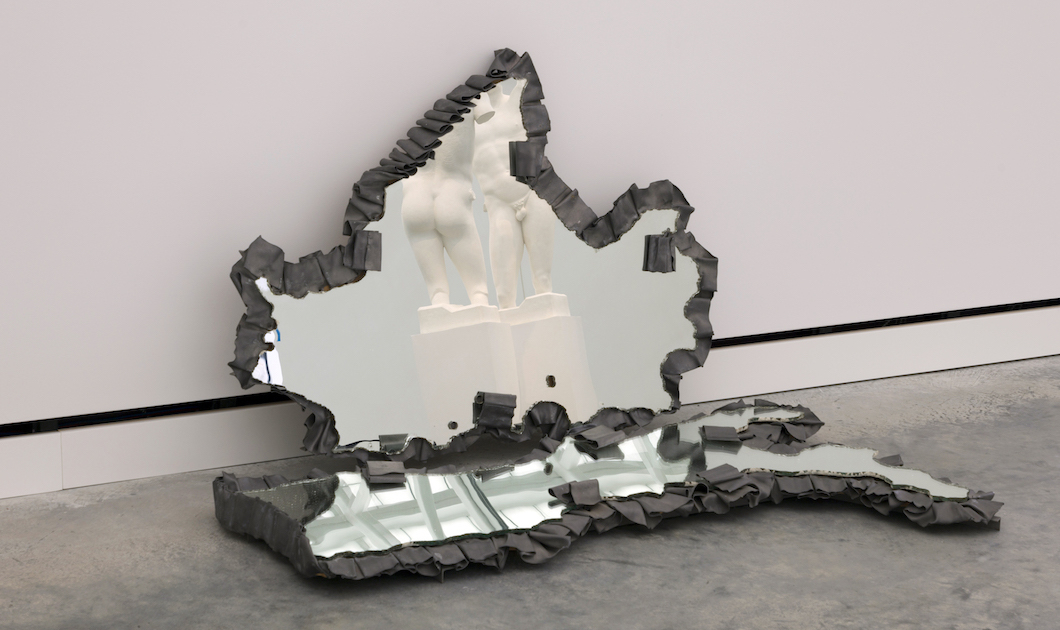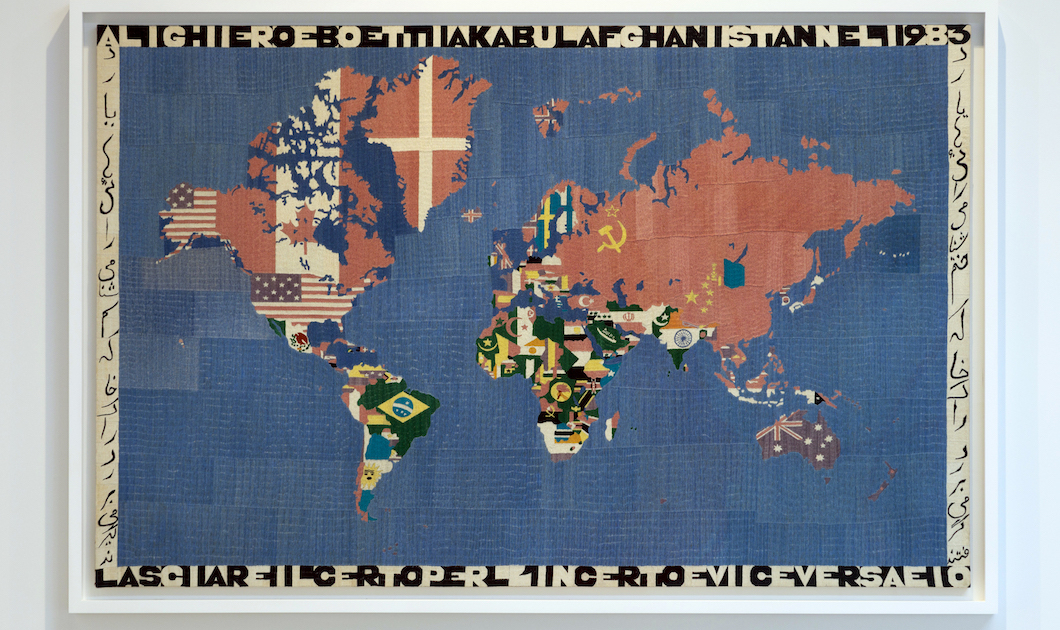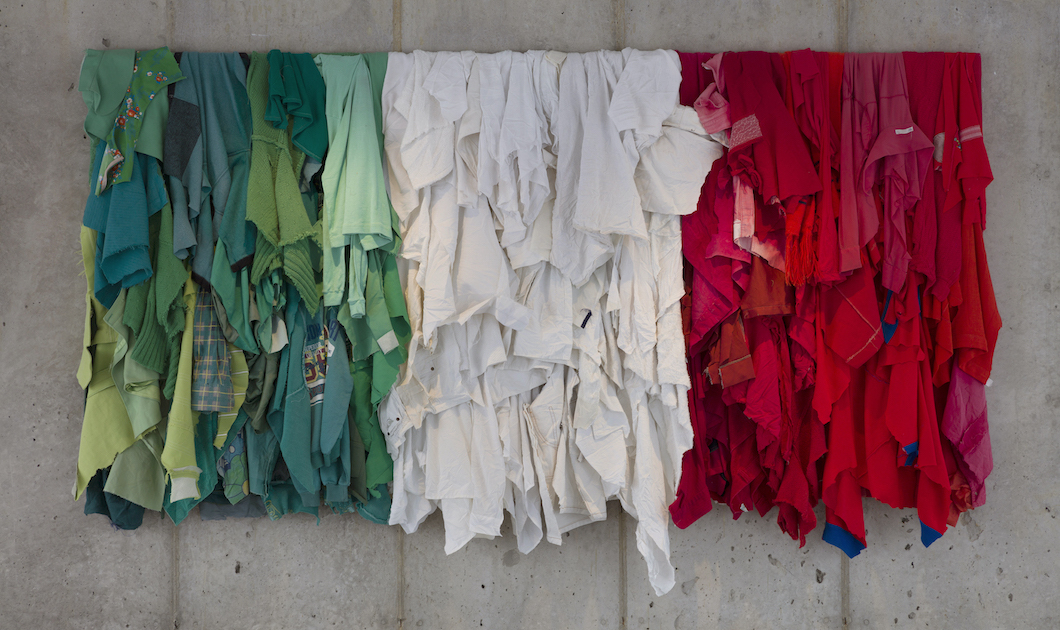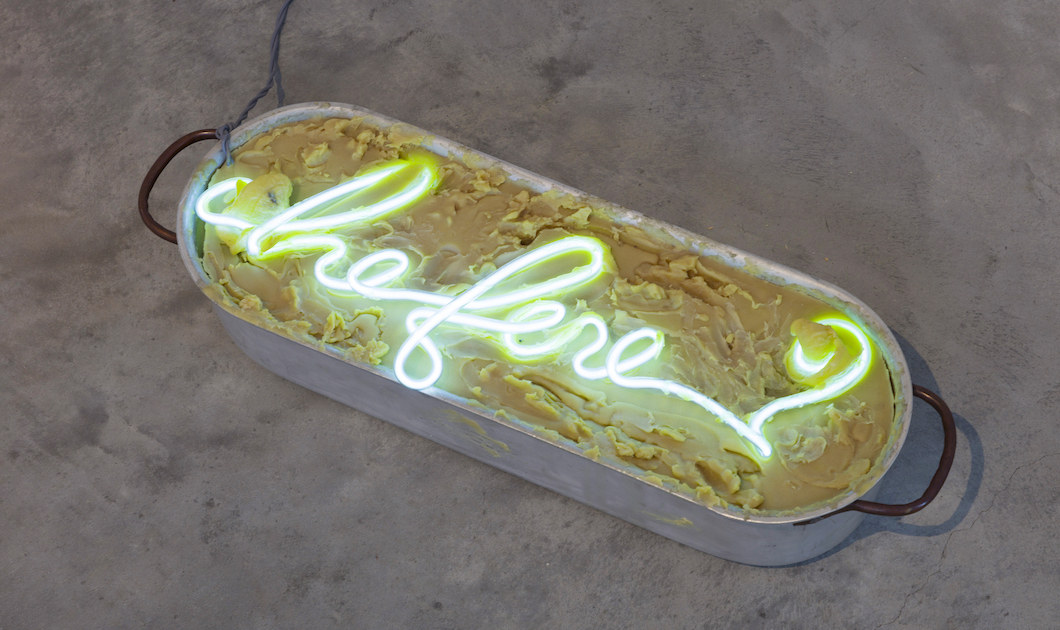 Prior to founding Magazzino Italian Art, Nancy Olnick and Giorgio Spanu started The Olnick Spanu Art Program on their property in the neighboring village of Garrison. Each year from 2003 through 2015, they commissioned a contemporary Italian artist to create a site-specific artwork. The program include Giorgio Vigna, Massimo Bartolini, Mario Airò, Domenico Bianchi, Remo Salvadori, Stefano Arienti, Bruna Esposito, Marco Bagnoli, Francesco Arena and Paolo Canevari.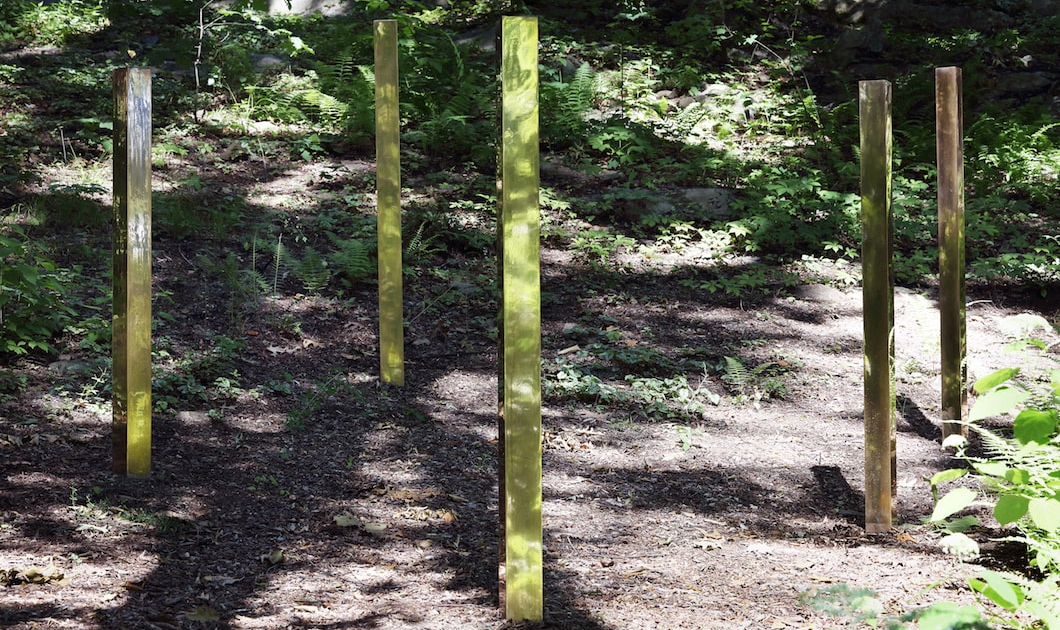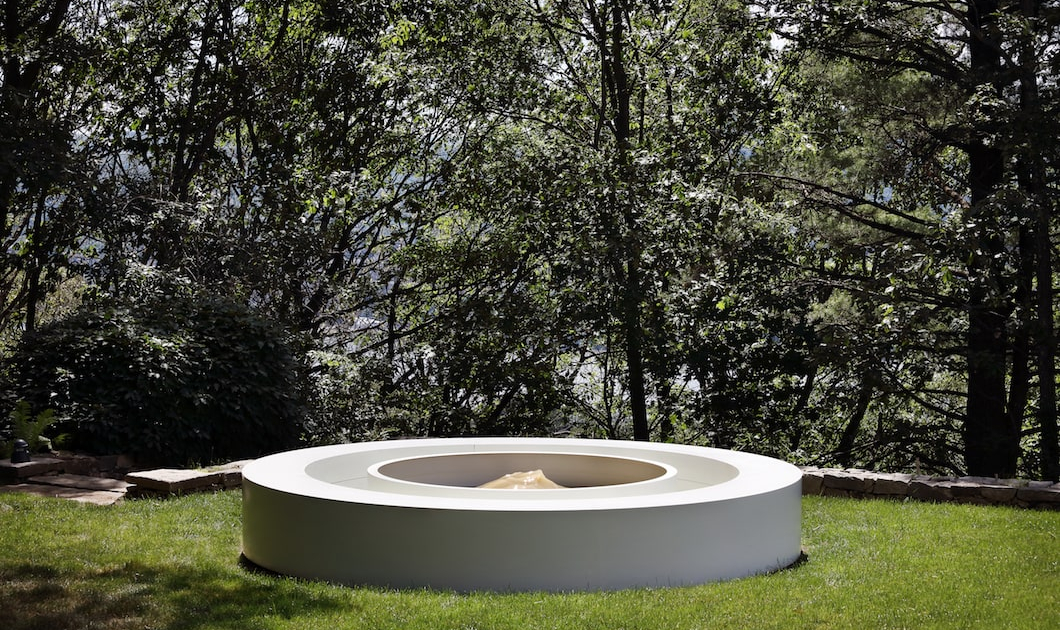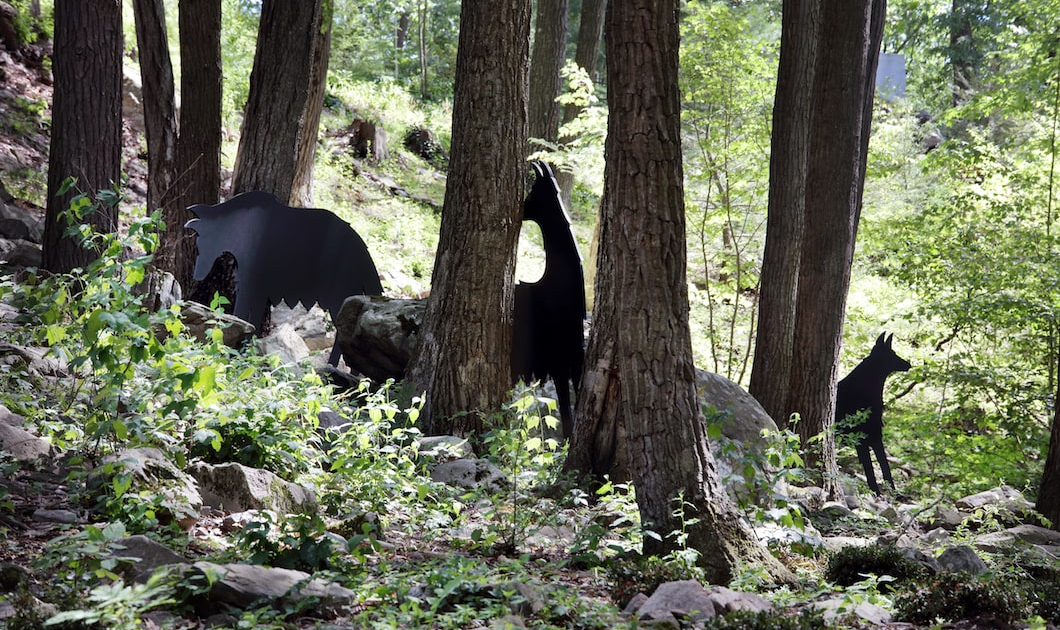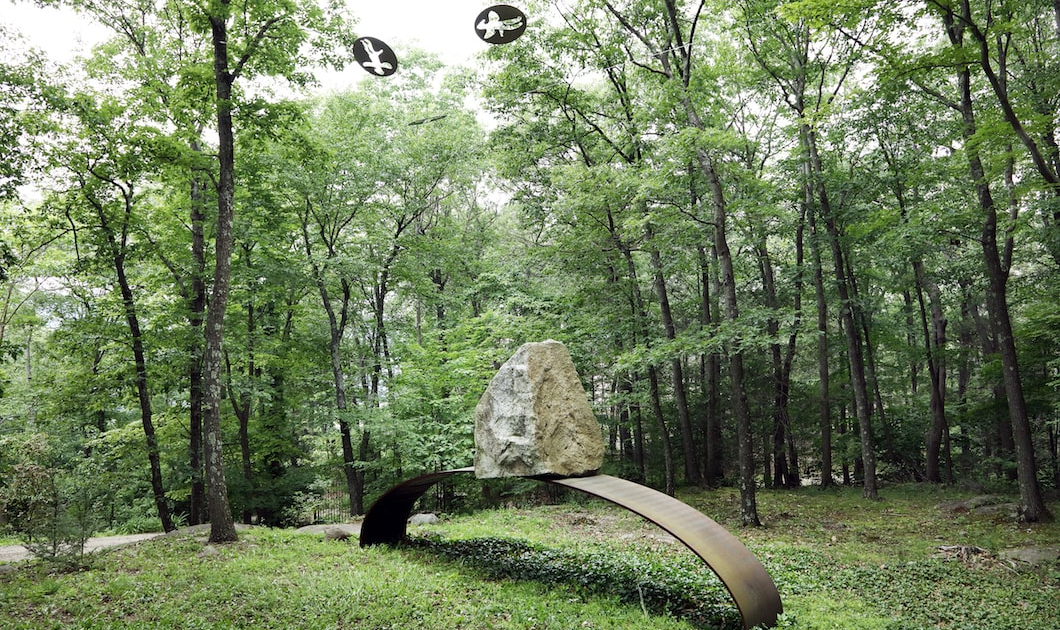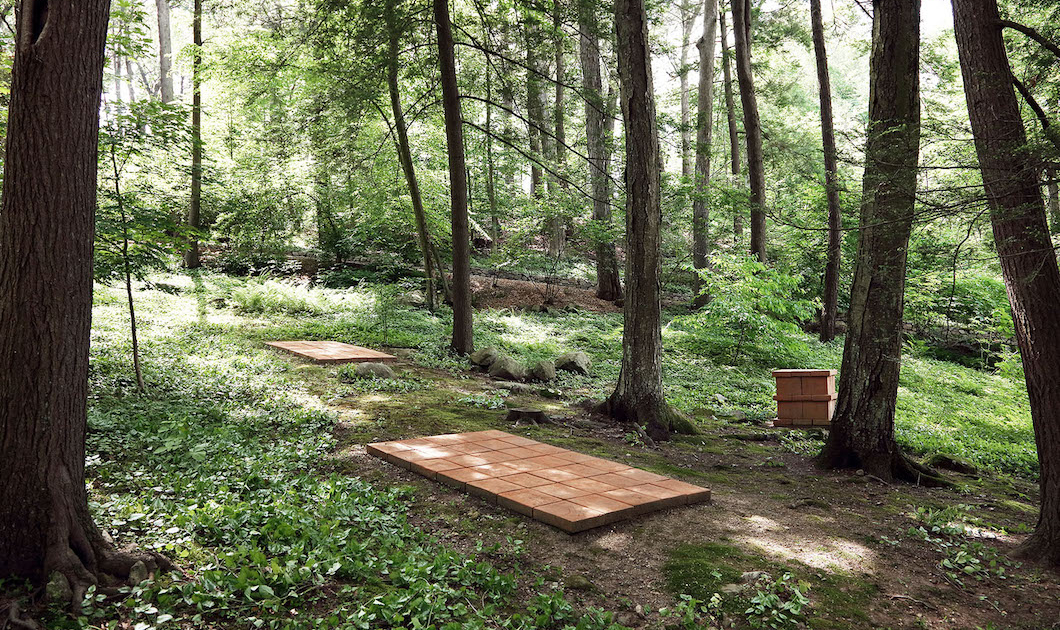 Nancy, Giorgio and I were supposed to meet at Magazzino Italian Art during the 2020 Armory Show; however the COVID-19 forced us to stay home and we decided to have a phone conversation. Before the interview began both Nancy and Giorgio expressed the wish to be presented not as "art collectors" but as "art advocates".
You met in the late 1980s. What did you collect before?
We each had different artistic interests but always followed our heart, not the trends. Nancy was collecting Pop Art, John Chamberlain, Claus Oldenburg, Larry Rivers, James Rosenquist, Andy Warhol and Tom Wesselmann among others. I was more interested in European modern artists such as Jean Dubuffet and Paul Klee. After we met in 1989, we began to acquire by happenstance 20th century Murano glass and published a scholarly catalogue. The first Murano glass we bought was an emerald green and cobalt blue hourglass designed by Paolo Venini in 1955.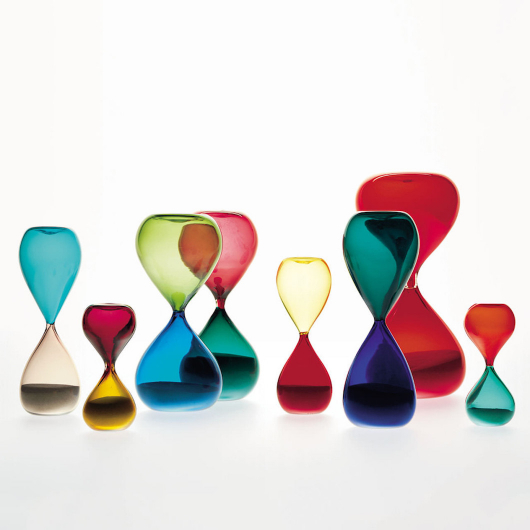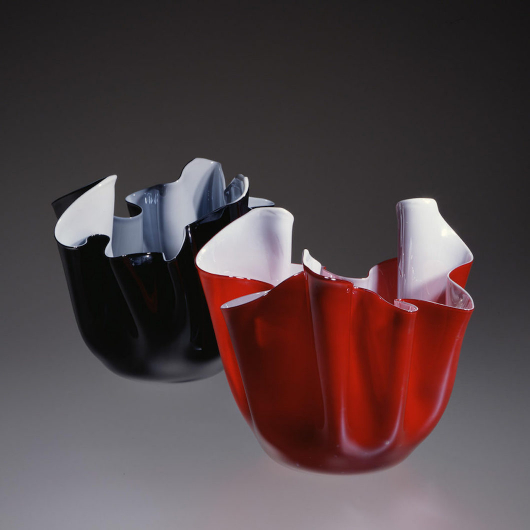 Have you ever exhibited your collection of Murano glass?
In 1999 Holly Hotchner, former Director of the Museum of Arts and Design (at the time The American Craft Museum) saw an exhibition of our Carlo Scarpa glassworks which were on loan to the Musée des Arts Décoratifs in Montreal. She invited us to organize an exhibition of our Murano glass collection. The exhibition was held in New York in the fall of 2000. While organizing the exhibition, Venetian Glass, it was our good fortune to be introduced to Massimo and Lella Vignelli who subsequentely had an enormous impact on our lives. They not only designed the exhibition catalogue and graphics but also the vitrines and layout of the installation. The success of the exhibition led to a national tour of museums in United States, including leading institutions such as The Crysler Museum of Art, Norfolk Virginia; The Museum of Fine Arts, Houston Texas; The Tacoma Museum of Glass; The Detroit Institute of Art; The Frist Center, Nashville Tennesee and the Mint Museum in Charlotte North Carolina. Every venue was well attended and each museum created special events related to Murano glass. The Detroit D.I.A. did a fantastic computer generated film which taught children how Murano glass was made. These type of programs made us understand how important it is to educate viewers even at a young age. At the suggestion of Gae Aulenti, the exhibition also traveled to Spazio Oberdan, in Milan.
And how the passion for Italian ceramics began?
During our research for Murano glass, we became familiar with mid-century italian ceramics. We were attracted by the work of Guido Gambone, Marcello Fantoni, Lucio Fontana, Fausto Melotti, Gio Ponti and Bruno Gambone (son of Guido). Currently Magazzino Italian Art Foundation presents the works of Bruno Gambone in an exhibition organized at the Italian Consulate in New York, titled Gambone: From the Olnick Spanu Collection on view until March 23rd, 2020. Fourteen works mostly in gres ranging from the 1970s to 1980s and exploring Bruno's radical experimentation with shapes and minimal decoration.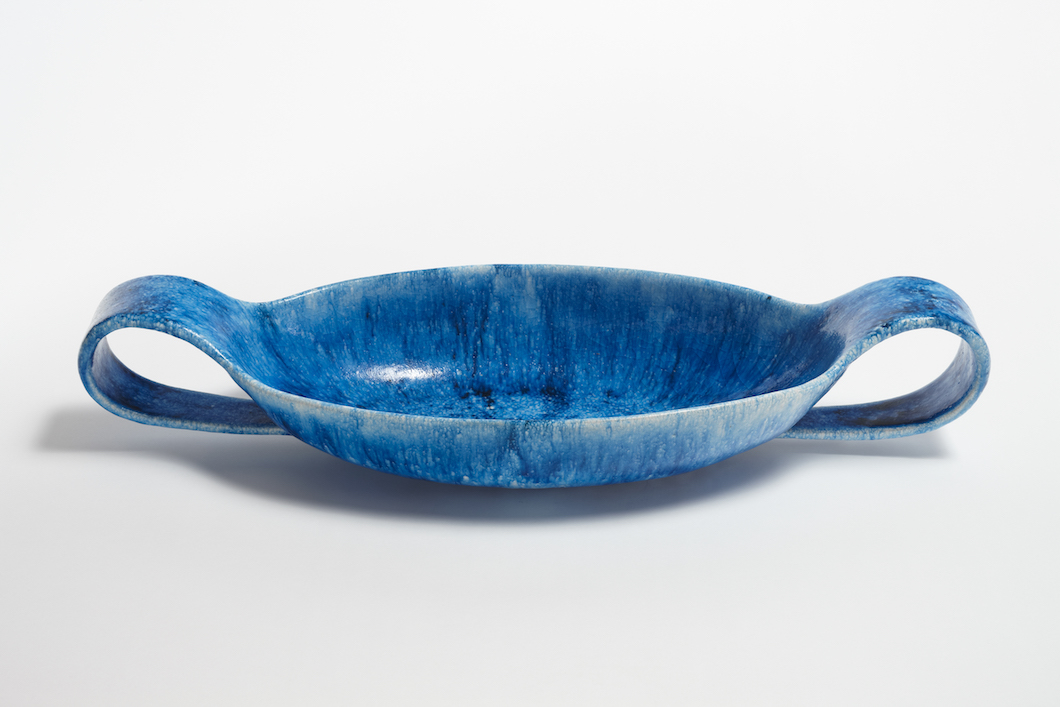 Among the players of the art world you met, who has most impressed you?
The decisive turning point for us was meeting Sauro Bocchi, a gallery owner who recently passed away. In spring of 1992 as we were beginning our exploration into Italian art, Sauro suggested that we visit Castello di Rivoli near Turin. We followed his recommendation. At Castello di Rivoli we saw an outstanding exhibition of Arte Povera curated by Ida Giannelli and Rudy Fuchs. We were fascinated with the the artwork we encountered in the exhibition. As of result we began to study Arte Povera in depth and decided to install only Italian art in our country home. The only drawback to collecting Arte Povera is that much of the works are large in scale and require adequate space. In light of that, we decided to purchase a warehouse near our home that was once a food depot, a dairy facility and then a computer factory. The same space in addition to a new structure that today hosts Magazzino Italian Art Foundation.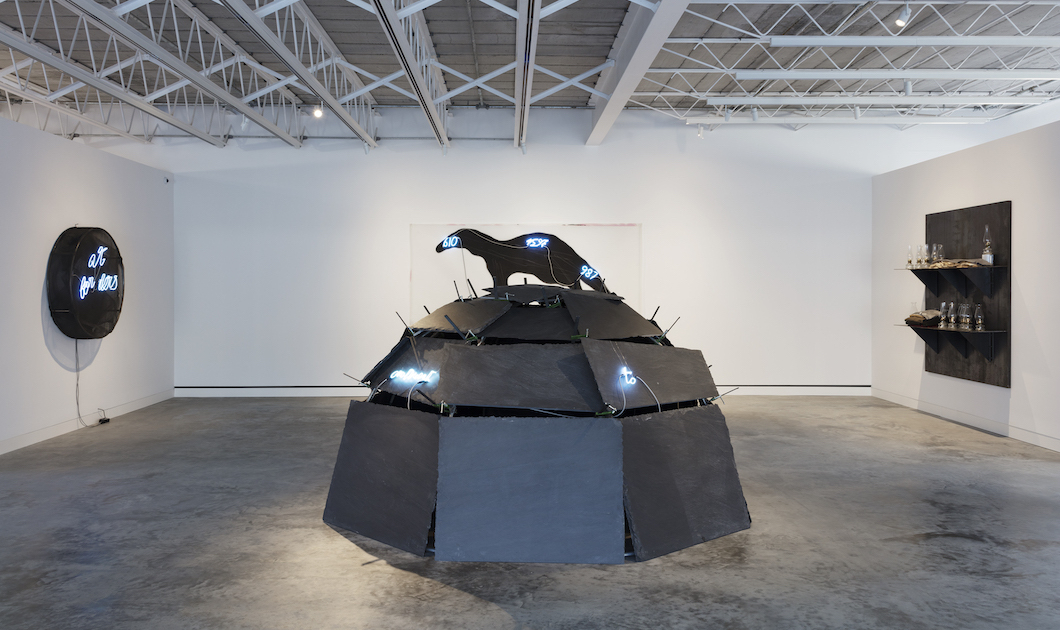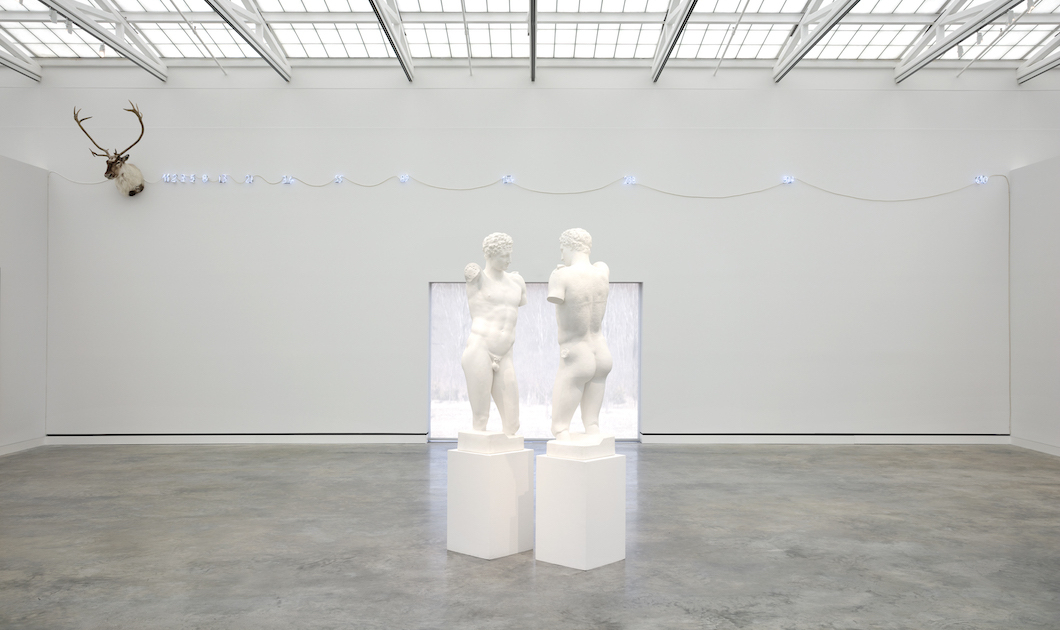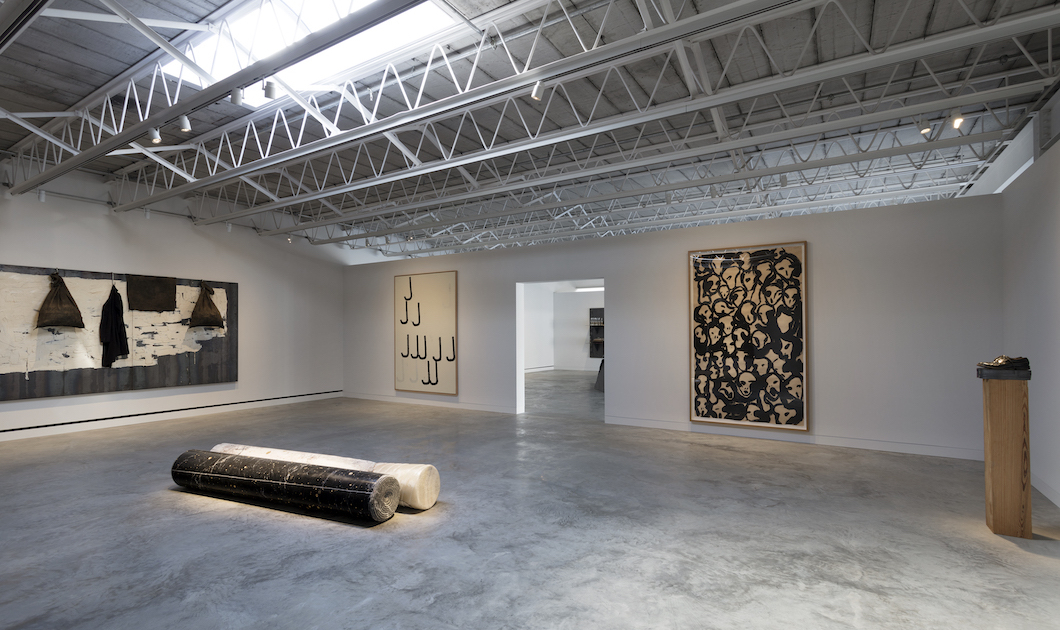 What is the future of Magazzino?
Magazzino Italian Art was created to share our passion with an interested audience who may not be familiar with Postwar and Contemporary Italian Art. It will continue to sponsor both contemporary Italian and international artists whose work is strongly tied to the Italian culture and artistic heritage through off-site events and collaborations with other art venues. We continue to focus on education and provide researchers, students, scholars and visitors with the opportunity to learn more through our extensive library of over 5,000 books and archival materials that are available for use on-site. We face many challenges but we continue to give Italian art, both past and present, the recognition it truly deserves.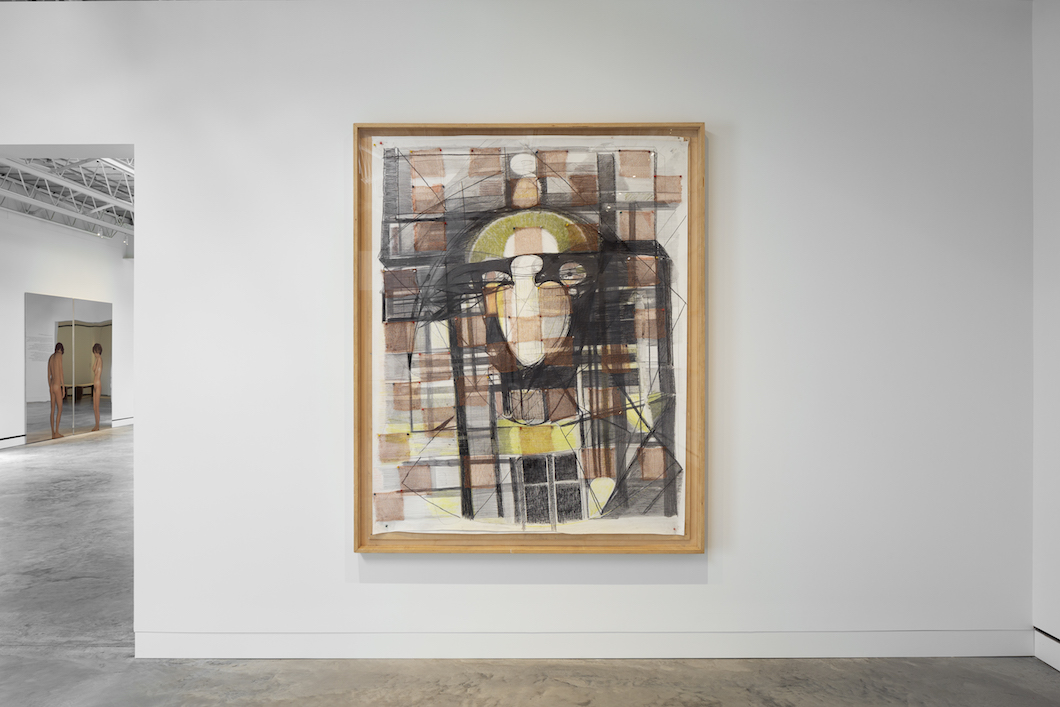 What about the support of Italian contemporary artists?
We have always supported and promoted Italian artists. Not only established artists, but also young and lesser known artists. Four years ago, Magazzino Italian Art began a collaboration with Casa Italiana Zerilli-Marimò at New York Universtity. This collaboration confirms our commitment to present contemporary Italian artists in the United States. Initially we organized an exhibition of the duo Ornaghi & Prestinari, an artist couple that works together, followed by Alessandro Piangiamore, Renato Leotta and this year Namsal Siedlcki. This will be the fourth annual collaboration between Magazzino Italian Art Foundation and Casa Zerilli-Marimò at NYU. The exhibition will include a selection of sculptural canvases, made with calcium formed in caves in France, as well as the result of the artist research into the production of synthetic rubies and the replication of forms produced in nature. Magazzino Italian Art has also commissioned the artist to create a new site-specific artwork to be exhibited on the grounds of the museum.