15/03/2021 | Maria Adelaide Marchesoni
The Art Collection of Engineer Rosario Bifulco
African art is at the center of his interests, but he has also other passions including Oriental art, European art and also young Italian art
Rosario Bifulco, engineer, current chairman of Finarte, has held positions in many Italian industrial companies during his career, such as Mittel, Lottomatica, Fiat Group and DeA Capital, he is a passionate collector. He shares his passion with his wife and the choice of the works is a team effort: he makes a first selection and his wife, curator of the collection, captures in the artworks the aspects that he missed.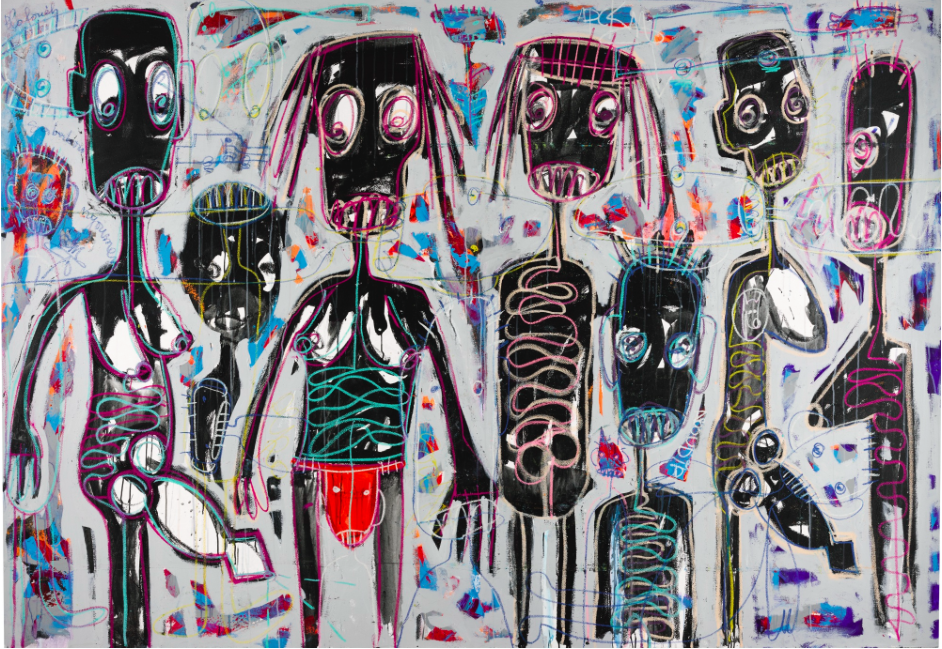 Why did you start collecting?
I love collecting, it is my great passion. Being front of a work of art energizes me.
Collecting is linked to a sense of ownership, so actually contemplating it is sometimes not enough and then I feel the need to own the work of art.
With whom do you share your passion?
With my wife, who is really the curator of the collection. Because my wife is an artist,s he can see a work of art more deeply than I can, and she perceives what I might miss, also. She perceives some aspects of a work that I might miss So, in practice, I do a first selection of the works based on the market and the aesthetic factor.
When do you do your research?
Almost every day, especially at night n I look through the proposals of galleries or at auction house catalogues online. Then I submit my choices to my wife to get her opinion on the quality of the works.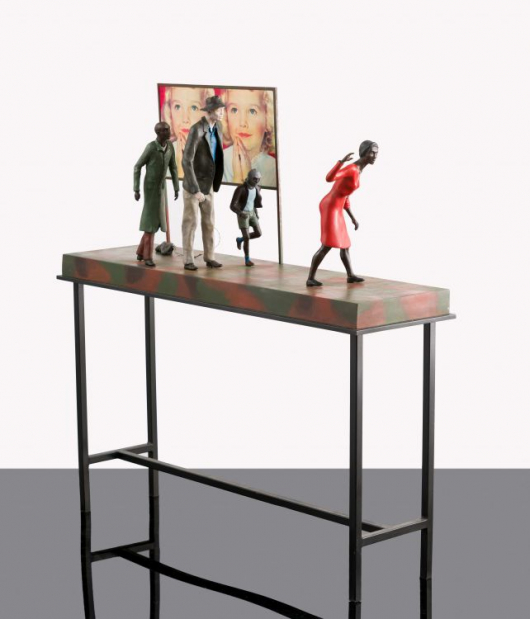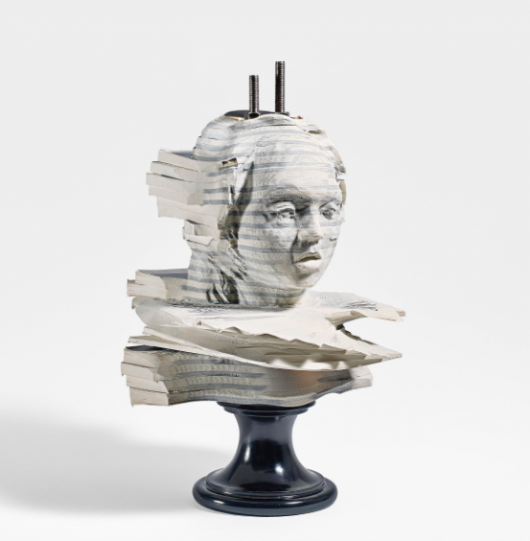 Why is it that the focus of your collection is on African art?
I have a collection of 400 international artworks and about a third of them are African and Afro-American art, the art of the diaspora. African art is a fundamental but not exclusive presence. In fact, my wife and I started buying art about 30 years ago in Turin, then we didn't buy anything again until about ten years ago. In the meantime, I missed the whole phenomenon of Chinese art, I witnessed the over-evaluation of Chinese art and at that time I by chance came across some exhibitions at Primo Marella in Milan. I thought about how Africa is a continent that I've always been attracted to, and I was born in '54 which is also the countries in Africa ,and I realised that African art could be due for the new trend for an upcoming revaluation. Also, I discovered some works by African artists that had an incredible energy, a somewhat primordial feeling compared to the artistic proposals of the Western world, in which this energy was less present. At that point I focused more on African art.
What do you think about the prices that some African artists have fetched in recent years?
Unfortunately, as usual, there are some speculative movements. Some galleries have fueled this speculative movement by snapping up artists whose prices have increased at auction. I I am not very keen on this behaviour. The risk is always to get caught up in this speculative movement and be left with nothing or very little.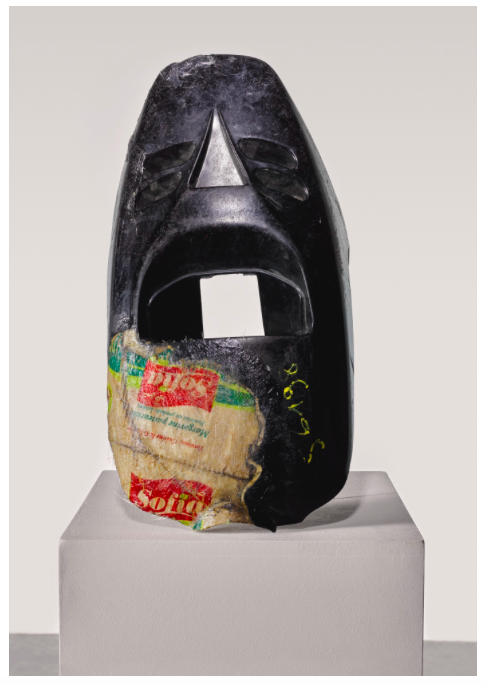 What are the criteria you use to choose a work or an artist?
I have a predominant taste for figurative art and photography. Actually, it is not easy to say what my criteria are. I have an approach that is both rational and aesthetic, mostly linked to taste. The rational side pushes me to investigate the artist's career, where he/she has exhibited, whether he/she has been quoted or mentioned by art critics, the revaluation on the market of his/her works over time, are some rational criteria that I usually follow. Then there is the selection based on taste.
Where do you buy your works?
At galleries, fairs and auctions. I also attend auctions in the Far East, which are culturally different, very fast and the language does not help. I attend auctions in London and the United States more often.
Which fairs do you attend?
I have always attended the most important fairs including 1:54 Contemporary African Art.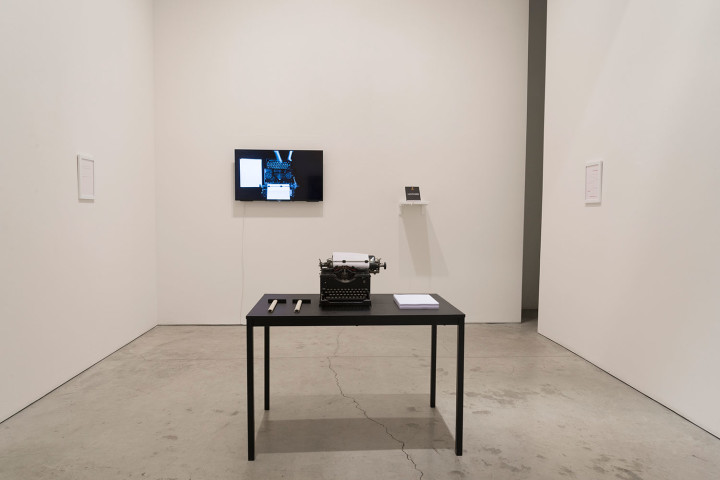 Which aspect of collecting do you prefer: searching, finding or owning?
That's diffiulct for me toanswer. I enjoy all three aspects. I spend a couple of hours every day, mostly in the evening or overnight, on research. I check out gallery proposals on my iPad as well as works that will be offered at auction. So searching certainly is enjoyable, finding gives you a lot of satisfaction and owning, in some cases, even more so. Although sometimes the aspect owning imparts a sense of guilt for having spent so much money. Perhaps of the three aspects, finding is the one that gives me the most satisfaction and it is also free!
Have you ever publicly exhibited your collection of African art?
I have loaned some works. In the future, I would like to have a place where I can exhibit the works and let people enjoy them, not just for myself. I am always looking for a place.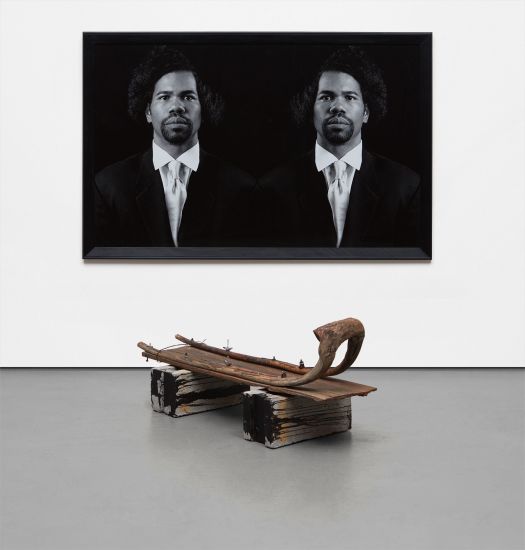 Which works or artists would you like to add to your collection in the next year?
My collectionhas been growing and recently, I decided to involve some curators to get their opinion and plan the future of the collection. For example, to moved towards a more focused collection or upgrading it, i.e. replacing less important works by some artists with more important ones. I have been wondering about this because the collection is becoming more important. So I am carrying out a curatorial rethink of the collection. For this reason, there are some works by artists that I like, that I would like to buy even though they have reached high prices, and I have a list of about ten works that I have on hold for possible purchase.
Any examples?
For example, to upgrade the African collection, I need an important work by William Kentridge and I would like to buy a work by Yinka Shonibare. I would also like to have other artists who have recently achieved very high prices.
For example, I tried from the beginning to buy a work by the Nigerian-American artist Toyin Ojih Odutola, but then the prices jumped and in the end I did not buy it. To be honest, I also try to avoid what I consider to be price traps.
On the other hand, among the artists I am currently following with great interest who are on my wish list are the American photographer and filmmaker Ayana V. Jackson, and the South Africans Kendell Geers and Zanele Muholi.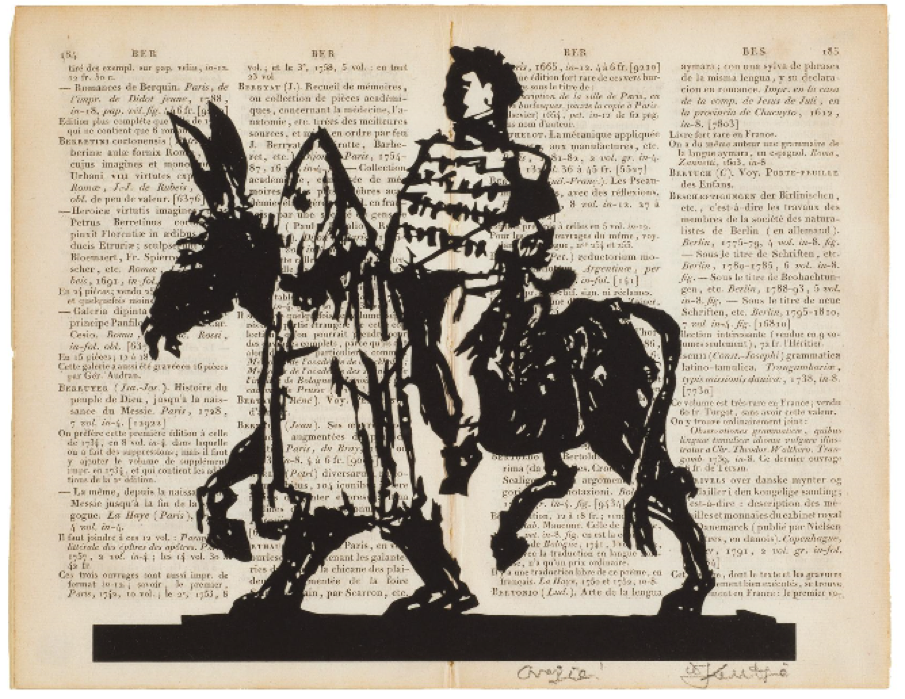 Does Italian art have a place in your collection?
Yes, Italian artists are in the collection with young artists as well as older ones. Among those I am very interested in are Patrizio di Massimo, Marinella Senatore and Paolo Ventura.
Can you tell us some anecdotes about the protagonists of the art world that you have met?
As my wife says, the expectations of an encounter are sometimes unfulfilled, so if I had to say which artist particularly impressed me as a person, no name would come to mind. Among moments I remember as a pleasant and positive are the day the Indian artist-photographer Dayanita Singh took photos of my family.
Another memory was dinner with the Filipino artist Ronald Ventura. I really appreciate his painting skills, but at that meeting I did not perceive the energy that I get when I look at his works. Perhaps this was a consequence of the language gap. As soon as possible, I would like to meet William Kentridge.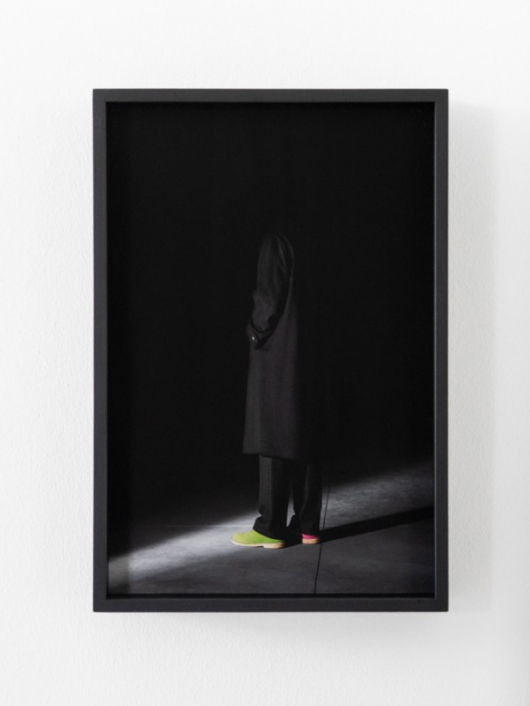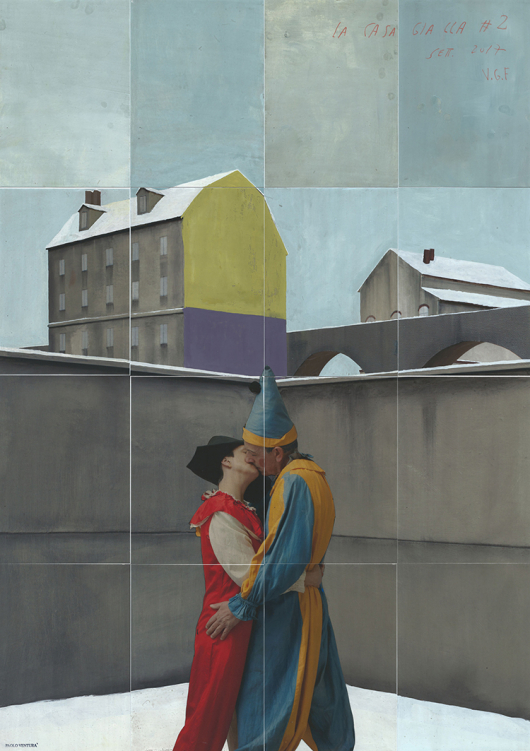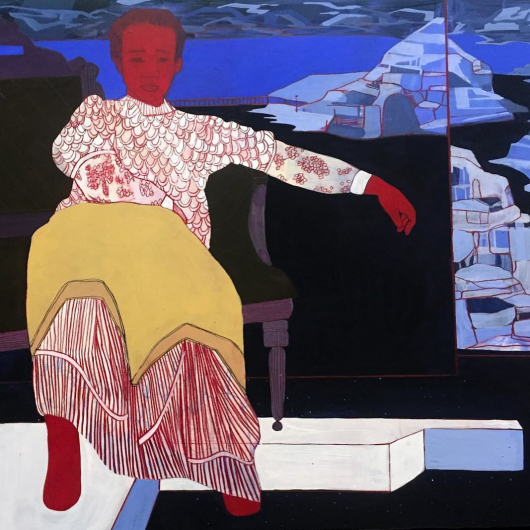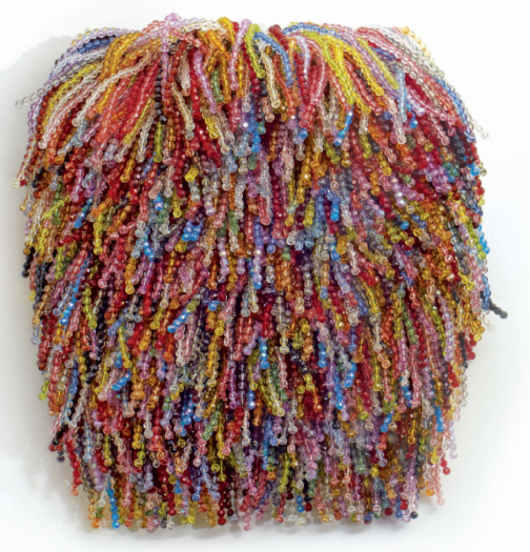 How did the lockdown affect you? Did art help you overcome the difficult times or was there a pause?
During the lockdown, art definitely helped me. I dedicated myself to it and it helped me to have a break from the difficult situation. What I missed and still miss becuse of the pandemic was not only the fairs where you could see so many artworks and galleries concentrated in one space, but l the whole ritual: seeing gallerists, other collectors, the atmosphere that a physical fair has. Even though, all the online viewing rooms aer quite effective for searching and selecting works, I miss the social interaction. And then seeing the works live with the gallerist or art dealer is different, and the opportunity to buy is stronger and more immediate.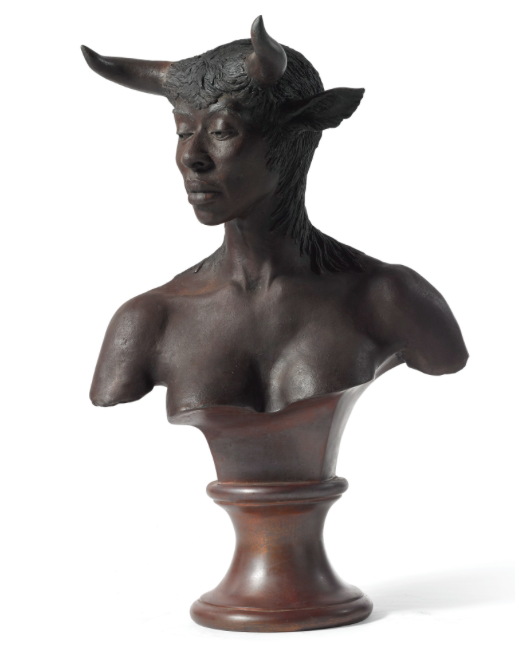 Pros and cons of social networks. What is the role of social networks in your choices? Are they source of inspiration and information?
All my information comes from the web, not only in the last year, which has obviously intensified this, but always, i have gathered Information from auctions, galleries, fairs, mostly online. In this period, fortunately, online proposals have filled the void resulting from the lockdown that did not allow me to attend galleries in Italy and abroad.
Pros and cons of loaning artworks?
Pros with no doubt. I loan works from my collection when I am asked. The time I loaned the most works from my collection was on the occasion of the 2017 exhibition in Il Cacciatore Bianco (The White Hunter), at Frigoriferi Milanesi, which was curated by Marco Scotini.